Jackie Shroff On His Decades Old Bond With Salman Khan: 'I Saw His Photos While Working With His Father, Showed Them To My Directors And He Started Getting Roles'- EXCLUSIVE
Jackie Shroff talks about his journey in films with Radhe co-star Salman Khan and the relationship that the Shroff family shares with Disha Patani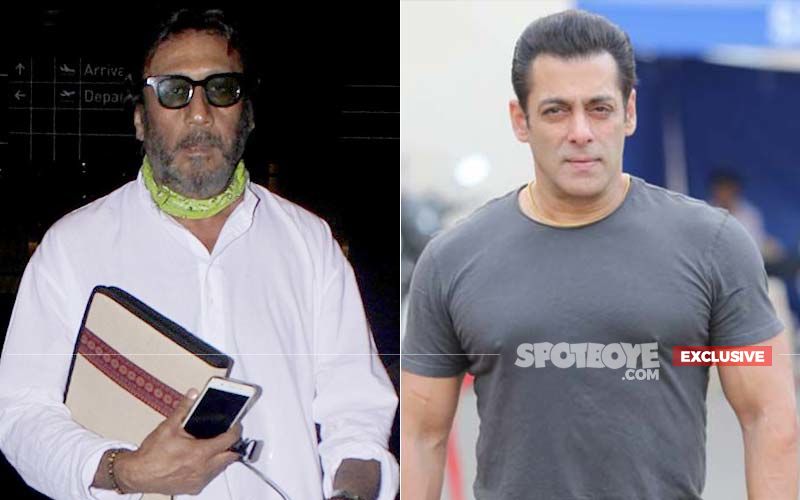 Jackie Shroff has had a long-standing working relationship with Salman Khan that has spanned over decades. He has played his brother in Kyon Ki…, his friend in Kahin Pyar Na Ho Jaye and now most recently he played the brother of his love interest in Radhe: Your Most Wanted Bhai. With the television premiere of the latter coming up on Zee Cinema on September 5, SpotboyE.com had an exclusive conversation with the actor to trace back his journey with Salman.
Ask Jackie how has the journey been and he sums it up in one word, "beautiful". "When I was modelling, Salman was just 17-years-old and he was getting to know the world of showbiz at that time since his father is one of the finest writers we have had. Me and Sanjay baba used to see this kid and how he used to style and slowly, he also started modelling. I saw his photos while working with his father and I showed them to my directors and he started getting roles. I saw the actor quality in him in his photos and the way he used to recite dialogues to me as an assistant director. I notice how an assistant director handles the actors and he did it beautifully. I didn't know at that time that this kid is going to become such a big superstar one day," he smiles.
The actor asserts that he saw a maturity in Salman on the sets of Radhe. "During Radhe, he handled the film and even me, like a kid. He always keeps a role for me in his films, it's like a compulsory thing and with him, my bond is like such that I also say yes to it every time. This time he gave me comedy under the tutelage of Prabhudeva, who has been an actor, director and choreographer himself. And if he took that risk of giving me comedy, then he must have thought it through, and it worked so well that people tell me even today that, 'kya hasaya hai bhidu'," he recalls.
Ask Jackie about the difference in Salman that he has noticed between now and their first film together and he says, "There is just growth in him. With small and steady steps, he has reached the peak. He has his focus set on everything, and because of him the food is coming in so many households even in such hard times."
Radhe saw Jackie play brother to Disha Patani's character, and Disha is a close friend to both his kids Tiger Shroff and Krishna Shroff. Ask him if it got awkward at any point playing a brother to his kids' friend, and he denies it. "During acting, I forget who is what. The focus is only on work and the person standing next to me is just an actor. I just saw an artist in Disha," he insists.
Disha is quite popular and loved within the whole Shroff family. Mention that to Jackie and he says, "She is like our kid only. Most of our casual interactions are like any other parents have with their kids' friends. Rest, the kids keep mostly amongst themselves."
Image source: SpotboyE archives, Instagram/dishapatani/beingsalmankhan