Jacqueline Fernandez Leaves Salman Khan's Panvel Farmhouse After Three Months To Help A Friend In Need-Reports
According to reports, actress Jacqueline Fernandez who was put up at Salman Khan's Panvel Farmhouse, for months, during the lockdown, has left to help a distressed friend in need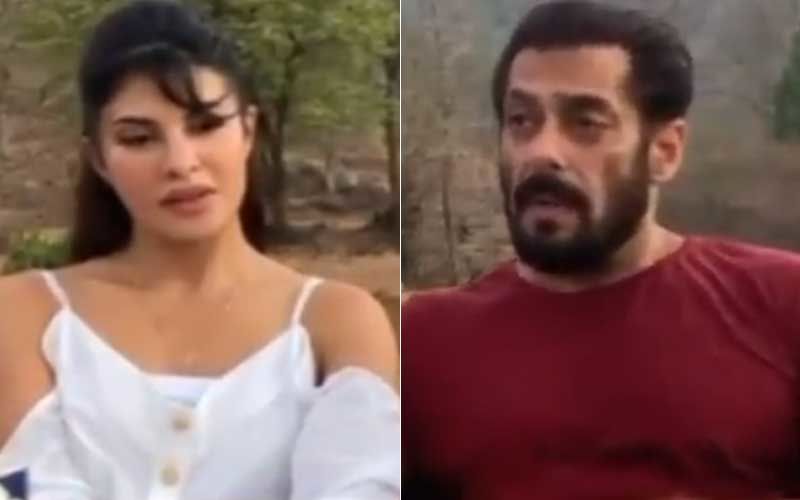 We all are well aware that actress Jacqueline Fernandez was staying at actor Salman Khan's Panvel Farmhouse after the lockdown was imposed in the country. The actress constantly shared pictures and videos from the beautiful and serene property of Salman and also enjoyed working out with him regularly. Jacqueline also treated fans with her music video co-starring Salman, that was filmed on the property, amidst the lockdown. Now, reports state that Jacqueline has left Salman Khan's Panvel Farmhouse to help a distressed friend in need.
According to a report in Pinkvilla.com, a source close to the actress shared that Jacqueline has a conversation with one of her very close friend, put up all alone in Mumbai and went ahead to help her friend in need. The source said, "Jacqueline had a conversation with a very close friend of hers who had been staying in Mumbai all alone during the lockdown. They both are very close friends and over the conversation, she found out that her friend was distressed. Jackie, as soon as she got an inkling about how disturbed her friend had been, travelled from Panvel and would be staying with her. She will be staying by her side during these times when she needs a friend, the most".
The source in the report revealed that Jacqueline discovered that her friend, living all alone in the city was distressed. Upon understanding the situation of her friend, Jackie rushed back to her friend in need to stay along and give company during the lockdown. The Tere Bina actress travelled from Panvel and will be staying by the side of her friend during the tough times, revealed the source in the report.
Image source: Instagram/ Jacqueline Fernandez