Javed Akhtar WINS Internet As He Reminds Pakistan About 26/11 Attack In VIRAL VIDEO! Invites Claps And Cheers; Indians Call It 'Surgical Strike'
Javed Akhtar can be seen reminding a Pakistani that Indians have not forgotten the 26/11 attack and how Indian artists are treated in Pakistan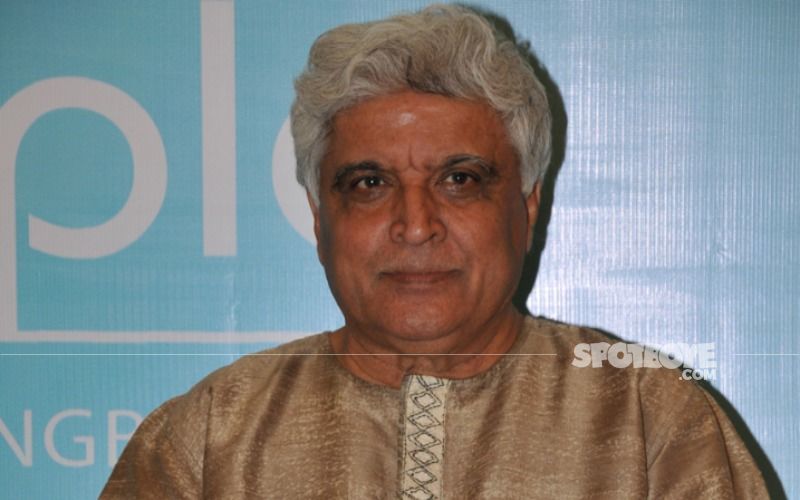 Lyricist Javed Akhtar has heaped appreciation from all corners of the country for his statement at a Pakistan film festival. The writer made an appearance at an event in Lahore last week and during the same, he addressed a gathering and took people's questions about the equation between India and Pakistan.

Akhtar won the internet as he spoke about the rift between the two nations and many have been showering love over the poet.
In viral video, Akhtar can be seen telling a Pakistani that Indians have not forgotten the 26/11 attack and how our artists were treated in their country despite us showing a large heart every time they visited us here.
During the event, organized by Faiz Ahmed Faiz, Akhtar was asked, "You have visited Pakistan so many times. When you go back do you tell your people that these are good people, they aren't just bombing us but also greeting us with garlands and love (sic)?"
However, Javed Akhtar's response to the Pakistani came with a pinch of salt and a video of the same has taken over the internet. Javed Akhtar reminded that people should not blame each other and it will solve nothing. However, he added a subtle yet savage dig to his answer and it instantly impressed the Indians.
Responding to the question, Jaadu, as he is lovingly called, said, "We should not blame each other. It will solve nothing. The atmosphere is tense, which should be doused. We are people from Mumbai, we have seen the attack on our city. They (attackers) did not come from Norway or Egypt. They are still roaming free in your country. So if there is anger in the Hindustani's heart, you can't complain (sic).
He also counter-questioned the audience about welcoming Indian artists to Pakistan, the way we did in India. He said, "When Faiz Sahab visited, he was received like a very important visitor. It was broadcast all over. We hosted big functions of Nusrat Fateh Ali Khan and Mehdi Hasan. You (Pakistan) never organized a function for Lata Mangeshkar (sic)?"
The writer's response was welcomed with thunderous claps and cheers from the gathering for his statements.
Interestingly, Kangana Ranaut took to Twitter and praised Javed Akhtar after the video went viral on social media. Earlier today, she took to Twitter and shared the poet's video and praised his statement as he reminded the Pakistani citizens about the ghastly 26/11 Mumbai attacks at an event in their country.
Image Source: SpotboyE