Jaya Bachchan Scolds Media For Clicking Pictures At Manish Malhotra's Residence Post His Father's Death
Ace Designer Manish Malhotra's father recently breathed his last and many Bollywood celebrities reached his residence to pay their condolences. Jaya Bachchan along with daughter Shweta Bachchan paid Manish a visit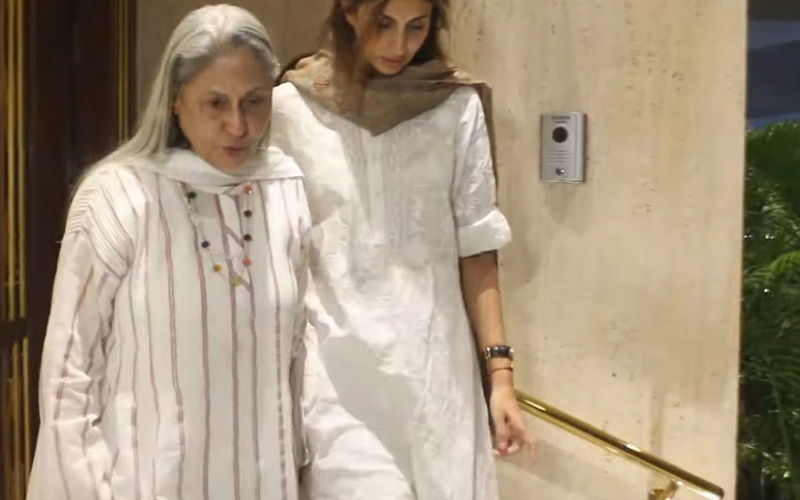 Designer Manish Malhotra's father Suraj Malhotra left for his heavenly abode on November 18. He was 90 years old. Many celebrities like Karan Johar, Kareena Kapoor, Aishwarya Rai Bachchan, Sophie Choudhry and others reached his residence to pay condolences. Jaya Bachchan along with daughter Shweta Bachchan Nanda too arrived, however, as she exited, she appeared to be pissed with the paparazzi. She lashed out at them for not understanding the gravity of the situation.
Cameras went clickety-click as she marked her exit and that's when she lashed out at shutterbugs saying, "You don't have any manners na? You don't think about what the situation is. When such an incident (death) will take place in your houses, then I want to see how you react to it." She soon sat in her car and left. While Jaya Bachchan came in with daughter, Aishwarya Rai Bachchan came in solo. (Also Read:
Manish Malhotra's Father's Prayer Meet: Alia Bhatt, Karan Johar, Kriti Sanon And Others)
This is not for the first time that Jaya Bachchan has lashed out at the media. Earlier, there have been incidents where she has yelled at the cameramen for not behaving properly. The most prominent incident is when cameramen called Aishwarya Rai 'Aish' in front of Jaya Bachchan and she lashed out saying 'What is Aish, is she your school friend?'.
Manish Malhotra's father's prayer meet was held yesterday and a lot of Bollywood stars showed up to share his grief. From David Dhawan, Alia Bhatt, Neetu Kapoor, Raveena Tandon to Karan Johar, Karan Tacker, Tusshar Kapoor, Kriti Sanon and many more reached the venue.
Image Source: YouTube