Justin Bieber's maiden Indian concert was marred by complaints of blatant lip syncing and mismanagement. But while the fans were still fighting amongst themselves on Twitter, the Canadian popstar fled the country.
Apparently, the heat in India was too much for him to bear. Justin Bieber reportedly left the country within hours of walking away from the stage at the DY Patil Stadium in Mumbai.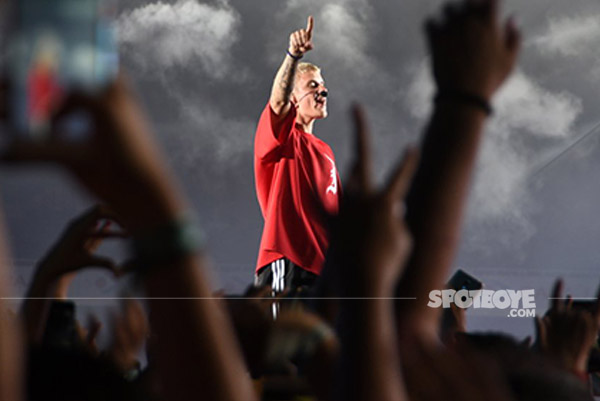 Image Source: Manav Manglani
On Wednesday night, Bieber was reportedly spotted at the airport and he was so flustered by the rising mercury that he took off his t-shirt while walking through the airport.
What about the elaborate itinerary which included Bollywood parties and a trip to see the Taj Mahal? Well, Justin ditched it all in the 'heat' of the moment.
The one who suffered the most, other than the fans who coughed up huge amounts just to see the popstar lip sync on stage, was
Jacqueline Fernandez
.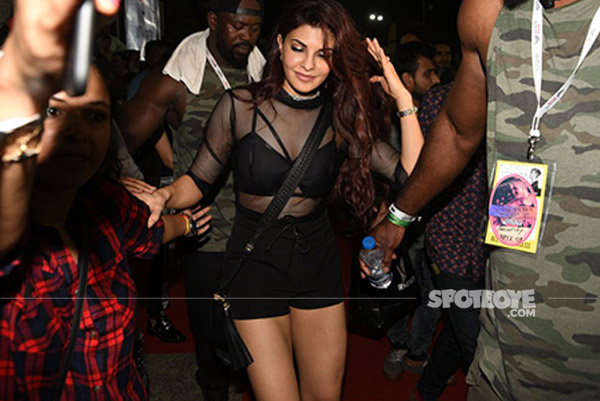 Image Source: Manav Manglani
She had excitedly announced that she will be hosting Justin Bieber in Mumbai and she had gone all out to organise a lavish shindig for him.
Bollywood stars like Alia Bhatt, Malaika Arora, Arjun Rampal, Sridevi and others were reportedly on the guest list
.
Jacqueline had pulled out all stops for it, even hiring
Hollywood stylist Paris Libby to dress her for the Justin Beiber concert and the after-party
.
But alas, Justin walked away from it all without even saying 'Sorry'.
Justin will be continuing his Purpose Tour, the next of which is scheduled to take place at Johannesburg and Cape Town in South Africa on 14 May and 17 May respectively.


Thumbnail Image Source: Manav Manglani & wittyghost