Kamaal R Khan Threatens To Sue Marvel For Using His Name For Their Character Kamala Khan Without His Permission; Netizens Troll KRK
Marvel had a huge surprise for fans as they introduced the sixth character Ms Marvel aka Kamala Khan in the upcoming Avengers Game. Now, Kamaal R Khan threatened to sue Marvel for using his name without permission and Twitterati was quick to troll him for the same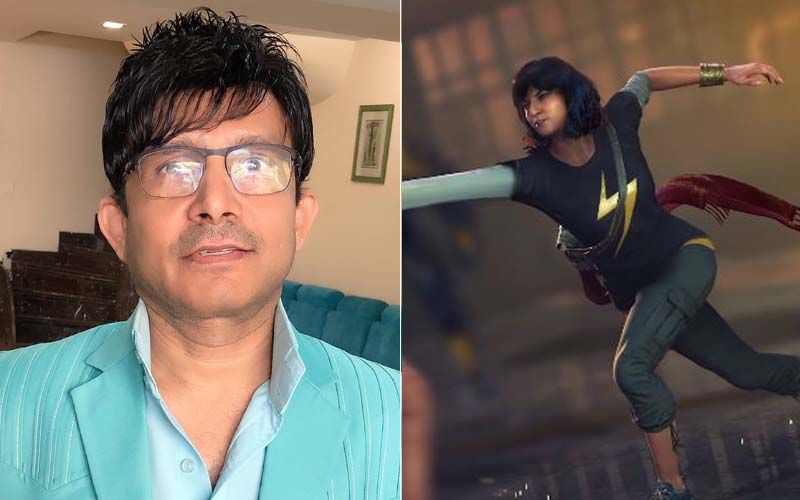 Marvel recently surprised their fans with the introduction of Ms Marvel, also known as Kamala Khan as their sixth character in their upcoming Avengers Game. The introduction of this character was deemed revolutionary by some on Twitter and received positive responses as fans were happy to see diversity in their characters. Kamala Khan, the character, is a Pakistani-American born in Jersey City. However, looks like
Kamaal R Khan,
who is always creating controversies with his Tweets, has a problem with the name of this character.
Kamaal R Khan took to his Twiter and threatened to take Marvel to court for using his name for the character without using his permission. While this is clearly not the case and the two names are totally different from each other, KRK claimed that they have just added an A and got away with it. His Tweet read, "Please note @Marvel officials, you can't use my name #kamalakhan without my permission. You can't just add an A and get away. You should take permission from me or I will go to court against you."
Now, of course, Twitterati was quick to react and brought the most obvious thing to his notice. They trolled him for it and while one user wrote, "Please check spelling it's not ur name," another user commented, "Kamala Khan likha hai be....Kamaal Khan nahi..." (It says Kamala Khan not Kamaal Khan). Take a look at the Tweet below:
Meanwhile, the character of Kamala Khan was introduced in the new trailer of Avengers Game and it released on October 4. The game trailer showed Kamala Khan as a kickass character and it has been created by Sana Amanat, Stephen Wacker, G. Willow Wilson, Adrian Alphona and Jamie McKelvie.
Image Source: Twitter/kamaalrkhan, YouTube/Marvel Entertainment