Kangana Ranaut Blasts Sonam Kapoor With A Cheeky Comeback For Mocking Her English Fluency! Emergency Actress Calls Her 'English-Speaking Gossip Aunty'-READ BELOW
Kangana Ranaut has single-handedly raised her voice against nepotism and she has often called out the star kids for flaunting their privileges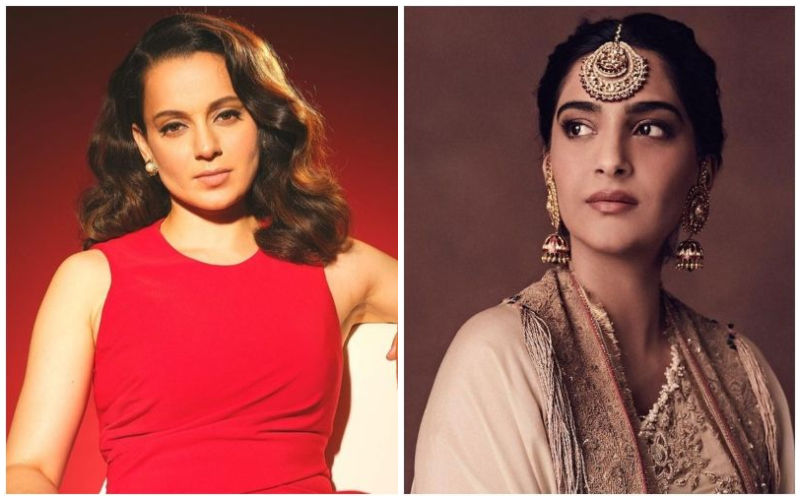 Kangana Ranaut never spares star kids and her tussle with 'movie mafia' is never-ending. Now, the Queen actress has trained guns at Sonam Kapoor as she recently reacted to an old video from Koffee With Karan wherein Sonam can be heard calling Kangana's English "questionable".

Taking to her Instagram handle, Kangana Ranaut re-shared an old clip of Sonam Kapoor from Koffee With Karan and it featured the host asking the star kid, "If you have the power to give celebrities these aspects who would you give that to - the ability to speak English fluently."
Kangana Ranaut had a rather fierce and unapologetic reaction to the throwback video and she wrote, "What I learned from years of fights with film mafia is that no outsider will ever be mocked for not speaking English…also that show is officially closed forever."
She further added, "Please don't miss my comeback in the end. Even at 24 after being openly bullied, humiliated, and mocked I showed grace sophistication articulation, and humility which English-speaking gossipy aunties with so-called great upbringing can never…"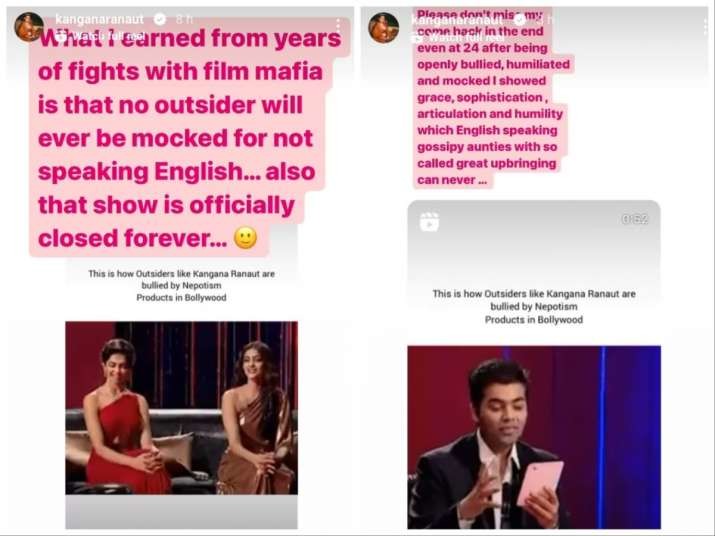 Previously, Kangana had shared a clip of the legendary actor Dev Anand and recalled the time when he appreciated her talent and said, "When I was new in films one person who called me often and offered me roles in his directorial films was Dev saab… he was really appreciative of my talent even when I was struggling."
Kangana Ranaut has single-handedly raised her voice against nepotism and she has often called out the star kids for flaunting their privileges. From the looks of it, the actress does not seem to be backing out from her cause anytime soon.
The actress also has Emergency in the pipeline which also stars Anupam Kher, Satish Kaushik, and Milind Soman among others. The movie is scheduled to release in theatres on November 24.
Image Source: Instagram