Bade Achhe Lagte Hain 3 SPOILER ALERT 12th July 2023: Ram Drops Priya At Her Clinic; Stops Kriti From Telling Shalini The Truth
In the upcoming episodes of Bade Achhe Lagte Hain 3, Ram and Priya will start getting closer despite having small fights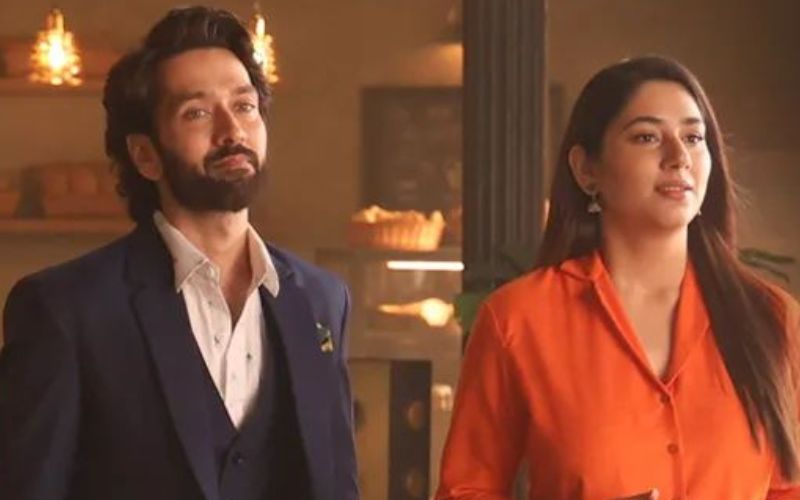 One of the most beloved on-screen couples Disha Parmar and Nakuul Mehta's return as Priya and Ram in Bade Achhe Lagte Hain 3 is being lauded by the fans. They have been constantly gushing about their chemistry as they reprise their roles from the second instalment of the show. In the previous episodes, despite getting into small, cute fights, the newly married couple has started to bond with each other.
In today's episode it will be seen that Ram will be dropping Priya off at her clinic. To defuse the awkward situation between each other, he starts talking to her about her clinic. Ram turns on the radio which plays a romantic track, which makes the atmosphere in the car even more awkward. As they acknowledge the song, they look away from each other. As they reach the clinic, Priya informs Ram that she will return on her own, to which he expresses that his mother, Shalini will kill him if they don't go home together. He bids her goodbye and reaches his own office.
ALSO READ: Bade Achhe Lagte Hain 3 SPOILER ALERT 7th July 2023: See If Priya-Ram Pass The Interview And Prove The World They Are Perfect Couple?
With such an interesting plot line in store for the fans, it will be interesting to see Ram and Priya's love story unfold now that they are married. Fans will surely be in for a treat to watch their favourite RaYa, recreate magic on the small screen with their amazing chemistry.
Image Source: Instagram