Kangana Ranaut Claims Liberals Got 'Chacha' Twitter CEO Jack Dorsey To Restrict Her Account; Fumes 'Tumhara Jeena Dushwar Karke Rahungi'
Kangana Ranaut's Twitter account was allegedly restricted and the actress fumed, claiming that it was the liberal community that reported her account and got it restricted by 'chacha' Jack Dorsey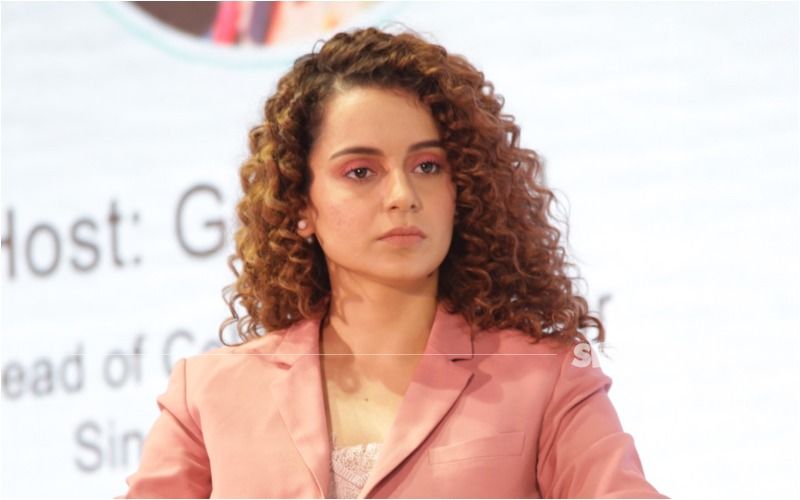 Kangana Ranaut is often surrounded by controversies, more so, since she joined Twitter a few months back. Kangana minces no words, and often airs her views on Twitter, and her controversial tweets often hit the headlines. Recently, Kangana slammed Saif Ali Khan starrer web series Tandav and the makers of the show. She also made a tweet, which was perceived by many as 'instigation of violence', however it was later deleted. Now, Kangana Ranaut's Twitter account was allegedly restricted and the actress fumed, claiming that it was the liberal community that reported her account and got it restricted by 'chacha' Jack Dorsey.
On Wednesday, Kangana Ranaut claimed that the liberals reported her account and got it restricted by Twitter's co-founder and CEO Jack Dorsey. She further wrote that her virtual identity can be restricted anytime, but her 'reloaded desh bhakt' version will reappear through her films. She tweeted, "Librus cried to their chacha @jack and got my account temporarily restricted, they are threatening me mera account/virtual identity kabhi bhi desh keliye shaheed ho sakti hai,magar my reloaded desh bhakt version will reappear through my movies.Tumhara jeena dushwar karke rahungi. (I will make your life miserable).
Kangana had earlier made a controversial tweet, while talking about Tandav. Replying to a tweet about how people have 'stopped taking insults lying down', Kangana had written, "Because even Lord Krishna forgave 99 mistakes of Sheshupala.... pehle Shanti phir Kranti (Silence must be followed by revolution).... time to take their heads off... Jai Shri Krishna."
Librus cried to their chacha @jack and got my account temporarily restricted, they are threatening me mera account/virtual identity kabhi bhi desh keliye shaheed ho sakti hai,magar my reloaded desh bhakt version will reappear through my movies.Tumhara jeena dushwar karke rahungi.

— Kangana Ranaut (@KanganaTeam) January 20, 2021
Image Source: SpotboyE Archive