Kangana Ranaut Claims Wikipedia Is 'TOTALLY HIJACKED BY LEFTISTS'; Slams The Platform For Showing Misleading Information About Her-READ BELOW
Kangana Ranaut shared the reason behind her post and said that Wikipedia had listed her birthday as March 20 when in fact, it falls on March 23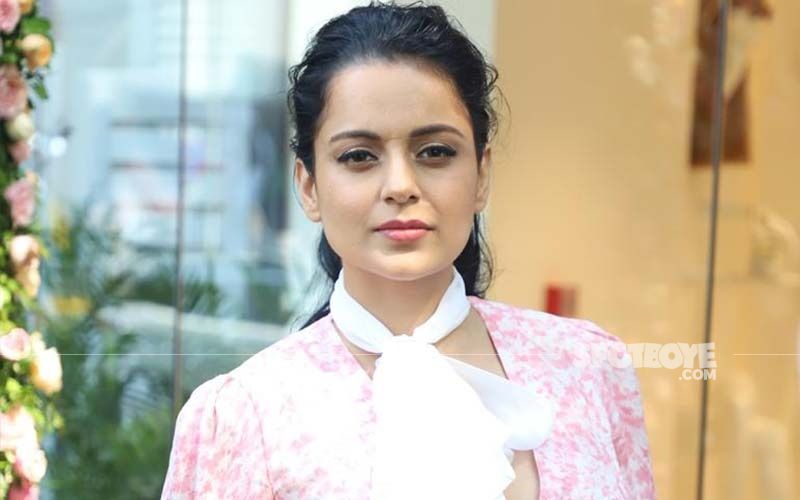 Kangana Ranaut has now directed blows at online encyclopaedia Wikipedia, alleging that it has been 'totally hijacked by leftists'. She made the recent claims via a social media post on Thursday morning after clarifying that information about her on the site was inaccurate.

She shared the reason behind her post and said that Wikipedia had listed her birthday as March 20 when in fact, it falls on March 23.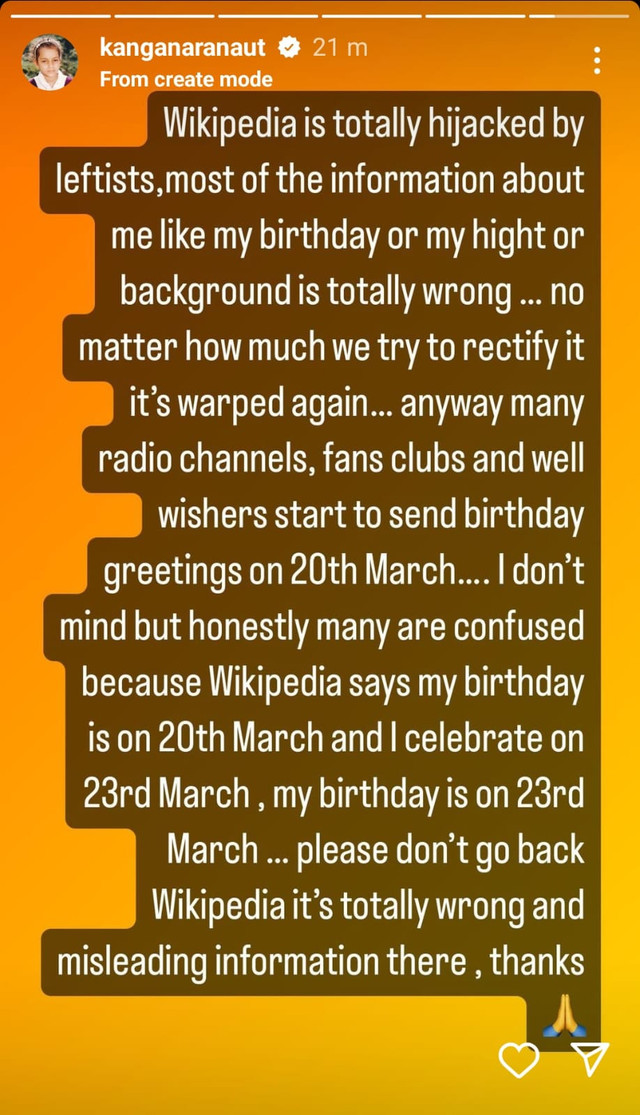 Kangana Ranaut added, "Anyway many radio channels, fans clubs and well wishers start to send birthday greetings on 20th March.... I don't mind but honestly many are confused because Wikipedia says my birthday is on 20th March and I celebrate on 23rd March, my birthday is on 23rd March ... please don't go back Wikipedia it's totally wrong and misleading information there."
For those unversed, Wikipedia is a free online encyclopaedia that is run, edited, and regulated by online volunteers from across the world. It is hosted by the Wikimedia Foundation, a not-for-profit organisation. Over the years, it has come to be considered the go-to source for information online but has come under criticism for being easy to manipulate.
She also has Emergency on the cards, which is a political drama where she plays former Prime Minister Indira Gandhi.
Image Source: Instagram