Kangana Ranaut Does Not Miss Out On Her Workout Session While In Self-Isolation; Sweats It Out In Manali Home
Stay safe and stay healthy, however, adding one more to this list is stay fit. With all the nations experiencing the self-quarantine period with the outbreak of COVID-19, actress Kangana Ranaut is sweating it out at her Manali home under the guidance of her trainer as she preps for her next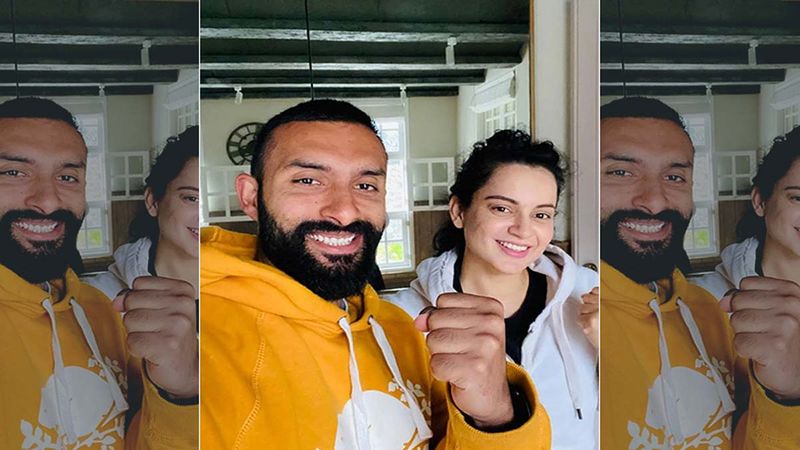 Amidst of COVID-19, all the places that would accommodate many people at a time are temporarily locked down as per the Government's announcement. Since one of these places is gym, stars are sweating it out at their abode to remain fit and making the most out of it. After several stars such as Katrina Kaif, Kareena Kapoor Khan, Arjun Kapoor and a few more trying workout at home, joining the bandwagon is the Panga actress Kangana Ranaut. Back in the dream home in Manali, the actress is sweating it out in her in-house gym.
A video of the actress was shared on the official Instagram page, where she is seen working out under the guidance of her trainer Siddhartha Singh. For her upcoming biopic based on the life of former Tamil Nadu chief minister J Jayalalithaa titled Thalaivi, the actress has gained 20 kg, hence getting back into shape, has being on the actress' agenda for her other projects. Panga actress is seen working out with dumbbells in her hands, as she also practices the squat posture.
Seen in black gym wear, her Instagram post saw one video of her workout session and an image of her with her trainer.
Image Source: Instagram/team_kangana_ranaut