Kangana Ranaut's Farmer's Protest Goof-Up: Taapsee Panu Calls Actress 'Irrelevant', Diljit Dosanjh Lashes Out, Iqbal Khan Says, 'It's Sign Of A Hard Heart'- EXCLUSIVE
After Kangana Ranaut mistakenly mixed up the identities of farmer Mahinder Kaur and anti CAA Protester Bilkis Dadi, many actors have not taken the goof-up too well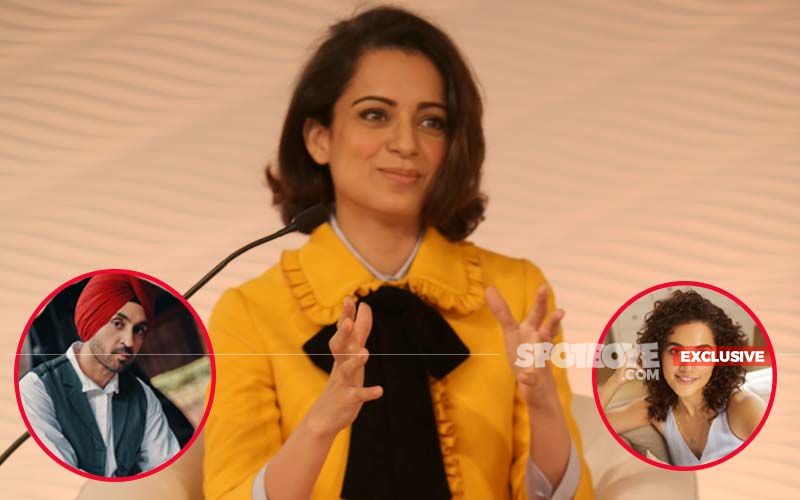 Kangana Ranaut's tweet on farmer Mahinder Kaur protesting at a farmers' rally has landed her in serious trouble. She has not only wrongly identified Ms Kaur as Bilkis Dadi, the anti-CAA protestor from Shaheen Bagh, but has also offered her opinion that Bilkis Dadi is available at Rs 100 for any protest.
Exactly where she got her hands on this rate card and for that matter how she mixed up the identity of the two ladies, is a mystery only Kangana can solve but with whatever she has tweeted, the actress has got the Punjabi and the Muslim community extremely upset with her.
Even someone as mild mannered, soft spoken and non-controversial as Dilijit Dosanjh has spoken up against Kangana's identity goof-up.
"A person in place of power and responsibility should think twice before speaking," says Diljit.
Adds television and OTT star Iqbal Khan, "It's a sign of a hard heart. One tends to look at things in their own way...even when what they are saying is not what they are actually seeing...it blinds a person's sight."
Taapse Pannu with whom Kangana has had several run-ins in the past now dismisses Kangana's latest backfire saying, "She is too irrelevant for me to bother anymore."
Image source: Instagram/Taapseepannu/ diljitdosanjh/SpotboyE archive