Kangana Ranaut's Old Video Against Uddhav Thackeray Goes VIRAL Amid Maharashtra Political Crisis: 'Aaj Mera Ghar Toota Hai, Kal Tera Ghamand Tootega'
Kangana Ranaut's old statement 'Kal Tera Ghamand Tootega' about Uddhav Thackeray's downfall has gone viral on social media amid Maharashtra Political crisis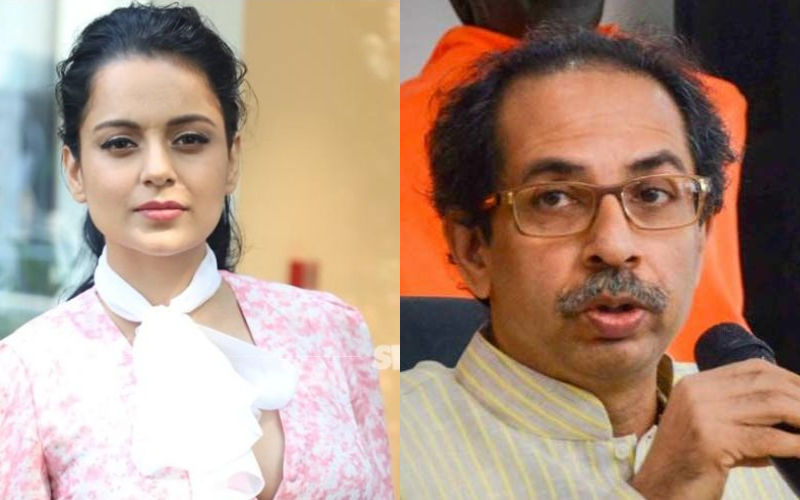 Bollywood's queen Kangana Ranaut is making headlines, thanks to her old video which was originally shared by her after the demolition of her Mumbai house. In 2020, the BMC had demolished her Mumbai office on the grounds of alleged illegal building. Kangana, back then, had lashed out at CM Uddhav Thackeray in a video as she said, "Aaj mera ghar toota hai kal tera ghamand tootega." Amidst Maharashtra Political crisis, this old video has gone viral on social media.
The video was shared by Kangana on her social media accounts after her Mumbai office was demolished by the BMC. Many fans reshared the video saying that Uddhav Thackeray is 'paying for his bad karma'. One user commented, "What goes around comes around, karma."
In another viral video, Kangana spoke about how a downfall of a man is bound to happen if he insults a woman. She said, "History stands witness to the fact that whoever humiliates a woman meets his or her downfall soon. Ravana insulted Sita, the Kauravas insulted Draupadi. I am nowhere close to those women but I am also a woman and I protected my integrity. I did not hurt anyone… I truly believe that whenever you disrespect a woman, your destruction is guaranteed."
For the uninitiated, Uddhav Thackeray recently moved out of the Chief Minister's residence after he faced a rebellion from his own party members.
Image Source: Instagram