Kangana Ranaut's Sister Rangoli Launches Fresh Attack On Alia Bhatt; Calls Her Gully Boy Character More Violent Than Kabir Singh
While Kabir Singh's character has been targeted by feminists for being toxic, now Kangana Ranaut's sister Rangoli has bashed Alia Bhatt's role from Gully Boy and compared it with Kabir Singh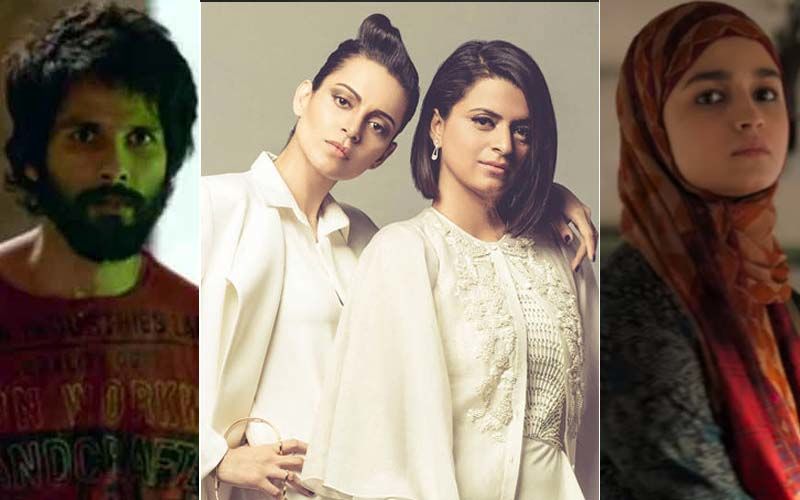 The Ranaut sisters- Kangana and Rangoli are back to target Alia Bhatt, yet again. This time, Rangoli compares her character of Safeena from Gully Boy with Shahid Kapoor's Kabir Singh. Considering the fact that Shahid's recent blockbuster film earned brickbats by some feminists for promoting toxic masculinity, Rangoli states that Alia's character from Gully Boy was way more violent and abusive than Kabir Singh.
Through social media, she puts across her point of view, launching a fresh attack on Ms Bhatt yet again. Here are Rangoli's tweets, "yeh jo berozgaar anpadh gawar feminazi jo Kabir Singh pe kood pade hai, Inko Gully Boy ke Safeena @aliaa08 mein kuch burai nahin lagi, she was violent, abusive and criminal beyond Kabir can ever be...(contd)
(Contd)...every time her boy friend slept with another woman please note she never said anything to him, woh Raja beta hai, but she broke bottles on woman's head, they are hospitalised and criminal cases were put on Safeena...(contd)
(Contd)...woman against woman, if your man cheats on you don't want to talk to you not take your calls go beat up the woman he likes, yeh sab feminist ispe khade hokar taliyaan marte hain... socho !!"
Furthermore, she urged the outsiders to protect Kabir Singh filmmaker Sandeep Reddy Vanga. She tweeted, "(Contd).... I urge all outsiders to protect @imvangasandeep sir, He is no different than @ZoyaAkhtarOff so no step motherly treatment for him please 🙏"
Well recently, in an interview with Anupama Chopra, the director of the film in defense of the allegations of toxic masculinity had said, "When you are deeply in love and deeply connected to a woman (and vice versa), if you don't have the liberty of slapping each other, then I don't see anything there. She slapped him without a reason, at least Kabir had a reason to slap her. If you can't slap, if you can't touch your woman wherever you want, if you can't kiss, I don't see emotion there." In no time, he started getting
bashed by social media users for his comments.

Coming back to the Ranauts targeting Alia, we want to remind you that in the past on various occasions, Kangana has lashed out against
Alia and Ranbir tagging them as a part of 'nepotism gan
g'. Then, through a tweet,
Rangoli had spoken of Alia and her mother Soni Razdan's British citizenship
.
Image Source: twitter/Rangoli_A