Binge Or Cringe: Is Netflix's New Indian Original Series 'Leila' Worth Your Time?
Netflix's latest Indian original series 'Leila' is the adaptation of Prayaag Akbar's novel of the same name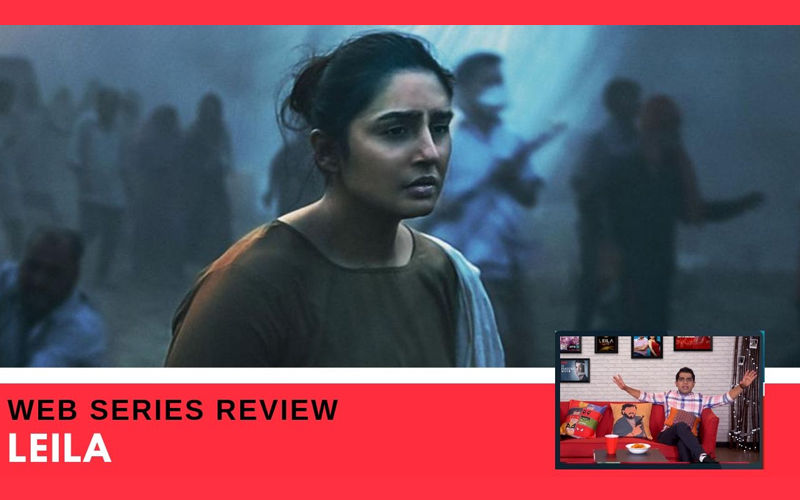 Didn't films like Love Story 2050 show us the future in a different manner with cars flying left, right and centre? Netflix's latest Indian original series 'Leila' portrays just the opposite. In the web series, we (the common people) are living in a world where water is scarce, and people are stooping to the extent of fighting for it. It is ugly and at times it may also give you a nightmare or two… like, what if.
The web series has been directed by Deepa Mehta, Shanker Raman and Pawan Kumar. Leila is set in the late 2040s in an India that is now known as Aryavarta although the set doesn't seem like 2040 as the makers have shown vehicles and infrastructures of the present generation. However, the nation-state is headed by Joshi (Sanjay Suri) who is nothing short of a dictator. It is shown on the web show that pollution has cursed the country and one is made to pay for acquiring water. Huma Qureshi plays Shalini who has been separated from her daughter. Shalini has also digressed getting married to a Muslim man Rizwan (Rahul Khanna). Now, she is out to find their daughter Leila.
Huma delivers a stellar show with her gripping expressions. She stars in a role very few mainstream Bollywood actresses would like to play. She is convincing and Leila, on the contrary, is also an eye-opener of what Earth may face because of our mistakes. The need of the common man today is scaling new heights with the advent of technology. The tussle between Bhanu (Siddharth) and Shalini made the episodes little more interesting. Although, the series handles too many themes instead of focusing on any one idea.
Thus, our verdict is Blahworthy!
Image Source:- Imdb/Instagram/iamhumaq