Kangana Ranaut Says She Was 'BANNED' From Film Industry After She Came Out In Support Of MeToo Movement; 'Jinko Maine Support Kia, Woh Ladkiyaan Gayab Hogai'
Kangana Ranaut is currently hosting Lock Upp. In the latest episode, she said she was banned from film industry after MeToo movement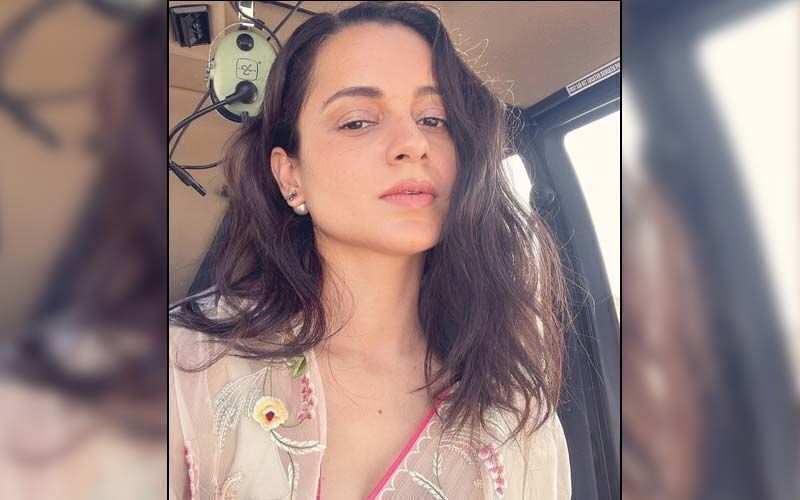 Kangana Ranaut is currently seen as a host of the reality show 'Lock Upp'. She is doing phenomenal as a host and fans are loving it. In earlier episodes, Kangana shared a lot of things about her personal life. And now, in the latest episode, she shared that she was banned from the film industry after she came out in support of the MeToo movement. Kangana said so after contestant Saisha Shinde revealed about her sexual relationship with a famous fashion designer.
According to Hindustant Times, after listening to Saisha's shocking secret, Kangana said, "I think the sexual exploitation of young people is so common, especially in the film industry, in the fashion industry. No matter how much we defend the industry, it's the truth... While it gives so many opportunities, it also shatters many dreams and leaves people permanently scarred. Yeh kaal sach hai."
For the uninitiated, Saisha had revealed that during her initial days, a leading designer called her to his hotel room, and told her stories about how he is living out of a suitcase and doesn't have a caring person in his life. She shared, "After hearing this, I hugged him, and of course we had sex. I was in touch with him, we met often. Later, I found out from my friends that they also were told the same story about the suitcase."
Saisha went on to add that while she did not speak to anyone about him, the designer spread the news after which she was banned and wasn't allowed to participate in fashion week.
Image Source:Instagram/KanganaRanaut