Internet Sensation Bhavi Chandiramani On How Moj Helped Her Build Confidence And Overcome Her Fears: 'I Discovered A Lot About Me Through This App'-EXCLUSIVE
Moj's emerging talent Bhavi Chandiramani gets candid with us and reveals how the app has helped her to grow in life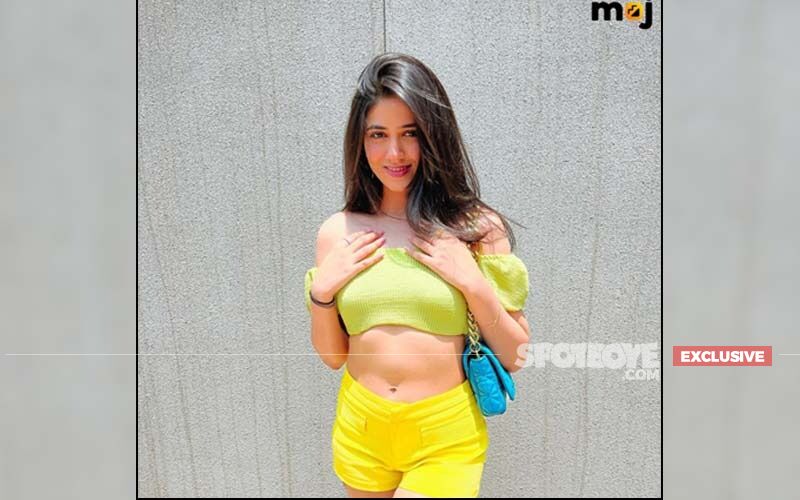 Moj, which is an Indian video-sharing social networking service, has given many budding and popular content creators a platform to showcase their talents. Amongst them is popular internet sensation Bhavi Chandiramani, who started her Moj journey in June 2021, and in less than a year, she has achieved more than 2 Million followers on the app. In an exclusive chat with SpotboyE, Bhavi, who was born and raised in Dubai, talked about her journey as a Moj creator and revealed how the app has helped her grow and discover things about herself.
Bhavi shared with us, "I am very grateful to Moj. Where I am today is because of Moj, they support their creators a lot. They back you up with resources and give you the opportunity to showcase your talent and help you identify yourself. Moj has helped me build my confidence. I was a very shy girl in my teenage days, I remember how I was not confident at all; I was a very very shy kid. I am still very shy. But I feel the Moj team pushed me to do so much. They must have seen something in me, that I also failed to see in myself. Moj helped me to get over so many fears, including stage fear."
She added, "They have motivated me so much and continue to do it. Moj has so much confidence in their creators and they push their creators so much that they end up discovering a lot about themselves. I feel it's a very good platform for the budding creators to grow. I got to discover so much about myself. But the best thing is that there is no insecurity and jealousy among the creators here. Here it is more like a family community. Everyone helps each other," Bhavi further stated. When asked how it all started, the internet sensation revealed that before Moj she tried her hand at video creation for a while and started making videos for the platform during the lockdown. And since then, there's no turning back.

Bhavi Chandiramani, Moj's emerging talent, got instant fame and recognition with her first music video 'Khwaab', sung by artist Anumita Nadesan. The song was huge on social media and made Chandiramani an overnight sensation. Keeping the streak alive, Bhavi has been a part of the indie music track 'Lara Sohneya' and owing to Moj's support, she has one more music video in her kitty and her popularity on other social media platforms are ever-growing.

Needless to say, Bhavi, who aspires to become an actor, is indeed a star in the making. We at SpotboyE, wish this powerhouse of talent good luck.
Image Source:PR