Y Films & Karan Johar Introduce 6 Pack Band 2.0 Comprising Specially-Abled Teen Stars
6 Pack Band 2.0 is a novel initiative, a music band comprising 6 specially-abled teens. India's biggest Hindi music channel 9XM lends it's support by collaborating on the project. The band's first single, Jhakkad Pakkad Dance is already out. Watch it below...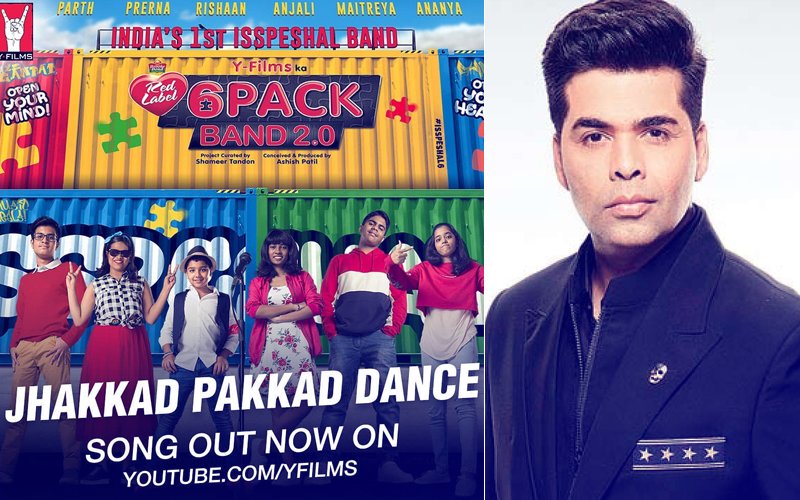 India's 1st transgender band, the 6 Pack Band exploded on to the scene in 2016, winning millions of hearts across the globe and became India's most awarded campaign ever. The band had special collaborations with Anushka Sharma, Hrithik Roshan, Sonu Nigam, Asha Bhosle, among others, that became huge talking points.
In its 2nd edition, the 6-Pack Band 2.0 focuses on the important theme of Mental Health & Disability. Celebrated producer and director Karan Johar joins this cause to change the way we perceive children with different abilities.

India's 1st special band, the 6-Pack Band 2.0, comprises 6 teens between the age of 13 to 18 (3 girls, 3 boys) with special needs but incredible music skills, drive and passion.
Their spirit, their infectious energy, their resolve and their life stories are extremely inspiring. The band has been conceived & produced by Ashish Patil, Head of Y-Films, the youth wing of Yash Raj Films and curated by Shameer Tandon. They're here to show the world that no disability can hold you back if given the right kind of love & support.
Given the extensive research he's done on Autism for his film 'My Name is Khan', Karan Johar is deeply invested into his support for the cause. As April is also Autism Awareness Month, the band's launch becomes even more special. Karan says, "It's so wonderful to see these young, super talented kids come together to create something so epic. I'm excited to be a part of something I know will not only change you and me but also has the power to change the world. I can't wait to see what these kids do next, they are here to conquer the world with their talent!"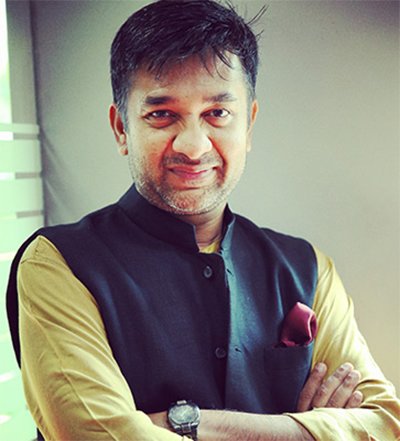 Ashish Patil

Head of Y-Films, Ashish Patil adds, "Y-Films has always created content that does more than just entertain. Be it for gender equality, LGBTQ support or Sex Education, we've been at the forefront in getting these important messages across in the most fun manner. Being a special needs parent myself, the theme of mental health & disability is very very close to my heart. I know what one goes through as the world judges these kids day in and day out. But I've also learnt from my son how to take that with a smile, to accept everyone as they are and to spread happiness unconditionally. With 6-Pack Band 2.0 we really hope to show everyone how these kids are the missing puzzle pieces this world needs to complete itself!"

The band's curator Shameer Tandon says, "This year our focus is mental health awareness. Rarely does one get an opportunity to nurture innocent and raw talent in these truly special children. Music is a universal language they say, these kids beautifully connect the notes with their voice. There's lot one can learn about life from them, like the ability to stay immersed in every task with a smile."

The first single 'Jhakkad Pakkad Dance' is now live. Watch it below:
The band's 1st single, 'Jhakkad Pakkad Dance' celebrates life. It showcases how we all need to shed our ignorance and our inhibitions. And learn to accept everyone as they are and dance like no one's watching. Shot all over the city, it shows the band having a blast as they perform without a care in the world.
Image Source: Instagram/@yfilmsofficial