Kareena Kapoor Khan Breaks Silence On People Trolling Jehangir Ali Khan's Name; Says 'No Place For Negativity In Our Lives'
Kareena Kapoor Khan has finally reacted to people criticising her second son Jehangir's name. She said that she wants to spread happiness and has no space for negativity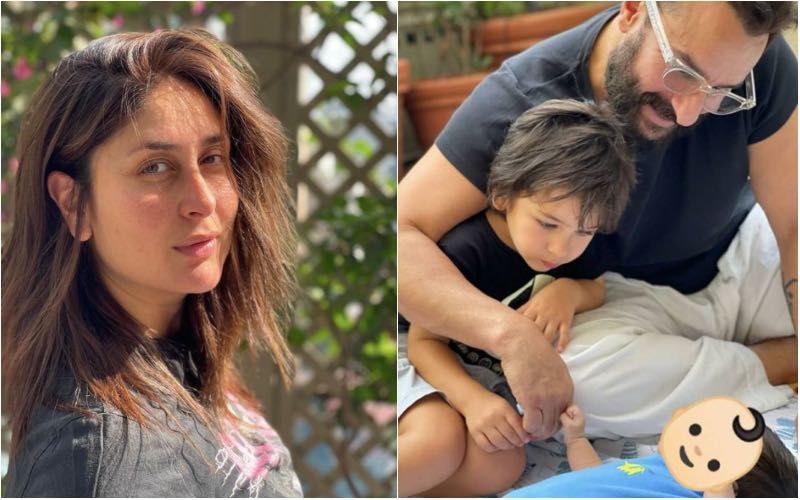 If paparazzi and the world love actors Kareena Kapoor Khan and Saif Ali Khan and their kids, there are some who also don't take a moment to bash their privilege. Saif and Kareena were yet again at the receiving end of criticism as they named their second son, Jehangir Ali Khan. Bebo, in her recently released book 'Kareena Kapoor Khan's Pregnancy Bible', has revealed that her second son's name is Jehangir Ali Khan. People earlier had the knowledge that his name was Jeh Ali Khan, and they had still wanted to know if it was short for Jehlaluddin or Jehangir. So when they came to know it was actually Jehangir, they trolled Kareena and Saif left, right and centre.
Saif's sister Saba Ali Khan had then asked people to live and let live through one of her Instagram stories. And now, Kareena has reacted to people criticising her second son Jehangir's name. She has said that she wants to spread happiness and has no space for negativity.
Talking to India Today TV, Kareena said, "I am a positive person and I want to spread happiness and positivity. There is no place for negativity in our lives. Look at what the Covid-19 pandemic has done. It has brought the world closer. That's what all of us should think about."
As far as dealing with the trolls is concerned, Kareena said she would now start meditating. "I have to start meditating now that I am pushed against the wall. We are talking about two innocent children here."
Earlier, her first son, Taimur Ali Khan's name was also slammed. People trolled the couple for naming him after a Turkish ruthless invader. However, the couple then revealed that they like the meaning of the name which is 'Iron.'
Saba Ali Khan had defended her family members by sharing a cute post on her Insta stories. She wrote, "Jeh...jaan. What's in a name? Love...live and let it be. Children are God's blessings".
Image source: Instagram/ kareenakapoorkhan