Kareena Kapoor Khan Expresses Concern Over Social Media Posts Calling For Adoption Of COVID Orphans; Says 'Only Reach Out To NGO Or Childline'
Kareena Kapoor Khan warns people against illegal posts calling for adoption of kids who have been orphaned after losing their parents to COVID. The actress urged people to only reach out to NGOs or childline number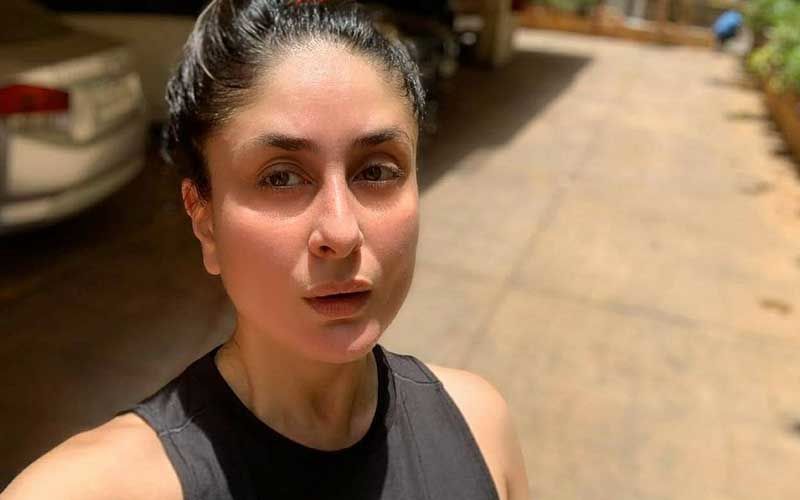 The second wave of Coronavirus hit India a few weeks ago, and the consequences have been devastating. Many people have lost their loved ones amid the pandemic, and the increasing number of COVID cases has buckled the healthcare system. At a time like this, social media has been of great help in amplifying calls for beds, medicines, oxygens. However, some have also been misusing it to seek profit from orphaned children, by making illegal social media posts calling for adoption and seeking financial help for them. Kareena Kapoor Khan expressed her concern over this, and warned people against illegal posts calling for adoption of kids who have been orphaned after losing their parents to COVID.
Kareena Kapoor Khan took to her Instagram stories to share an article mentioning that posts about direct adoption of orphans are illegal. The article mentioned that the appeals and requests for adoption made through social media messages makes children vulnerable to child trafficking and illegal adoption. Kareena then wrote that there's a proper legal procedure in place for kids who need protection amid the pandemic.
She also warned them against appeals of adoption on social media, and instead asked them to only reach out to an NGO or childline number.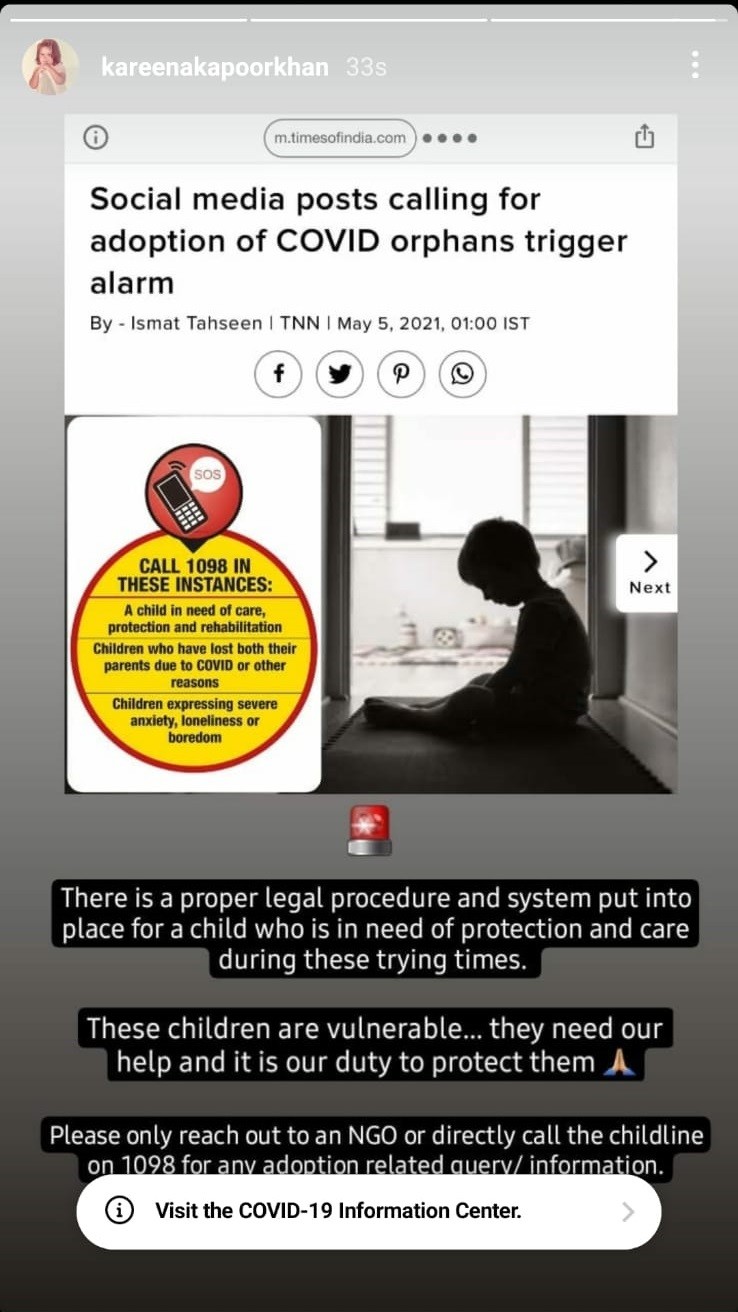 Image Source: Instagram/Kareena Kapoor Khan