Kareena Kapoor Khan Goes 'Oh My God' As Ananya Panday Reveals She Got Her K3G Character 'Poo' Printed Behind Her Jacket- VIDEO
Ananya Panday has a fangirl moment with Kareena Kapoor Khan as she revealed she got Kareena's character from Kabhie Khushi Kabhi Gham- Poo, printed behind her jacket! Take a look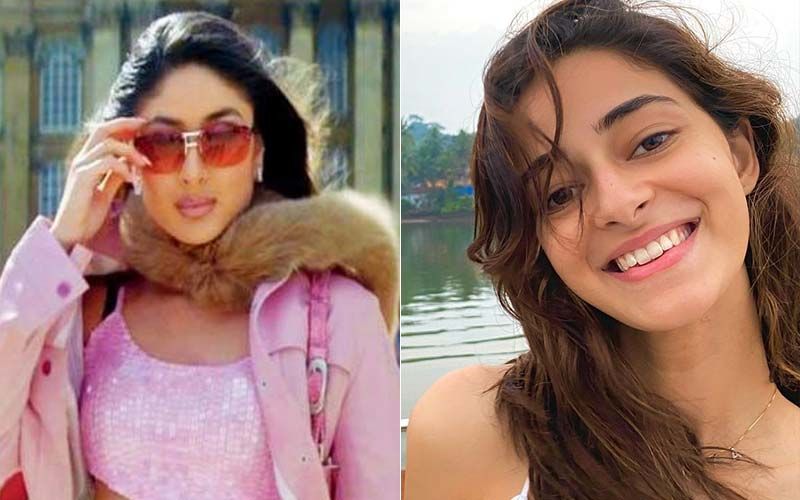 Kareena Kapoor Khan is among the most popular actresses in the film industry, and quite a lot of young actresses look up to her, and are inspired by her. Kareena's character, Poo, in Kabhi Khushi Kabhie Gham remains unforgettable, even years later, and looks like Ananya Panday is a huge fan of both- Kareena, and her on-screen character Poo! Kareena was left in awe as Ananya showed her a jacket she got custom made, and it has a picture of Poo printed behind.
Ananya Panday appeared as a guest on Kareena's show 'What Women Want', and a clip from her episode has surfaced on social media. Ananya can be seen telling Kareena "Can I tell you what's behind my look today? Because I think it will be very exciting. So I need to show you this jacket that I've gotten made." Ananya revealed that on the side, it says "Good looks, good looks and Good looks." Towards the front, the jacket says 'P.H.A.T- Pretty, Hot And Tempting." She then asks Kareena to take a guess as to who is behind!
As Ananya Panday shows who is behind her jacket, Kareena Kapoor Khan goes, "Oh My God!" We can then see a picture featuring Kareena aka Poo. Ananya then enacts the scene from K3G, and says 'Tell me how it waaaas!" Ananya then tells Kareena that she loves the jacket but never found the right opportunity to wear it, so she wore it on the show.
Image Source: Pinterest, Instagra/ananyapanday