Kareena Kapoor Khan Has Sassy Response To Her Son Jeh's 'GRUMPY' Face, Reveals 'He Wonders Why People Keep Photographing Him'
Kareena Kapoor Khan, in a recent interview, gave a sassy response when questioned about his youngest son Jeh having a grumpy expression when spotted by paparazzi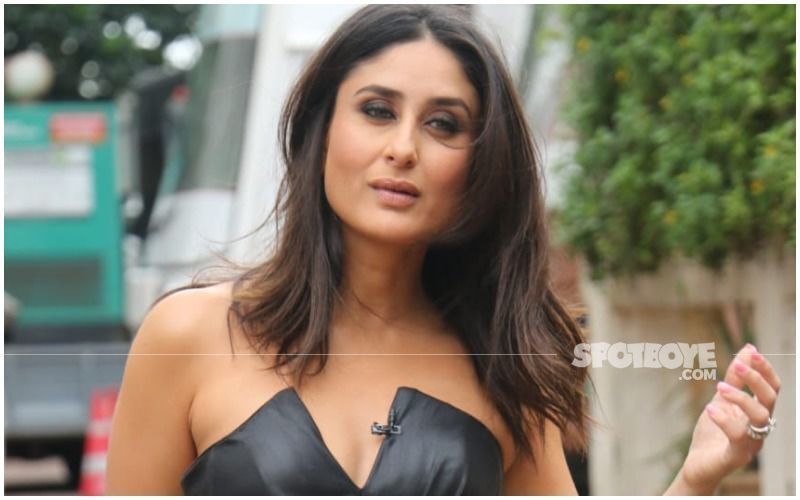 Kareena Kapoor Khan has always grabbed eyeballs for her statements and she has never shied away from putting up her opinion. She has always spoken about her relationship with Saif Ali Khan and her kids. In a recent interview, the 'Tashan' actress spoke about equal parenting and gave a sassy response when asked about Jeh's grumpy look while photographed.
In a recent interaction with News18, Kareena Kapoor Khan was quizzed about her younger son Jehangir Ali Khan, who is lovingly called Jeh's 'grumpy' face on camera whenever spotted by paparazzi. Being herself, she gave a sassy response and said, "You can ask him that whenever he's 18 or 20 and if, at all, he's ready to answer these questions! Maybe, he appears grumpy because he wonders why people keep photographing him."
Taimur Ali Khan has always welcomed paps with a smile and waved a hand at them. He was always seen cheerful when photographed.
The 'Heroine' actress further spoken about equal parenting and she even mentioned that Taimur and Jeh should understand that like their father, their mother also works. She elaborated, "My kids have to understand that because both Saif and I are working parents. And it's something I've always told Taimur. I've been going to work since he was seven months old. I make it a point to tell him that while on some days, I need to go out, on others, his father has to. It's something that he has understood and both he and Jeh have to grow to understand that both of their parents work so that we all can have a good life."
The 'Ki and Ka' actress further continued, about normalizing her career and motherhood going hand in hand. She even mentioned that her kids should respect that. She was quoted saying, "They should respect that the woman of the house also works. They should know that their mother also goes to work. Work is a part of me that will always be there. This is how my boys will have to be brought up."
For the unversed, Kareena and Saf tied a knot in 2012. They welcomed their first son Taimur in 2016 and their youngest son in 2021.
Image Source: SpotboyE