Kareena Kapoor Khan Says 'Dalit, Muslim, Migrant Lives Matter' Hours After Kangana Ranaut Calls Out Bollywood For 'Colonial Slavery Genes'
In a recent interview, Kangana Ranaut had slammed Bollywood stars for not raising their voice against local injustices as some condemned the death of Black man George Floyd in the US. Now, Kareena Kapoor took to social media to say All Lives Matter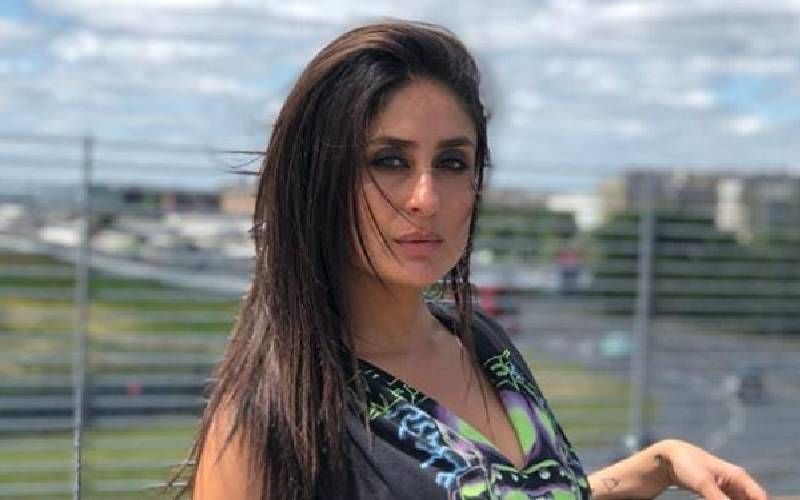 The death of a black man named George Floyd at the hands of a white police officer in the US has called for a protest all over. Many are coming out and extending their support to a protest called 'Black Lives Matter'. Bollywood celebrities like Kareena Kapoor Khan and Priyanka Chopra too condemned his death. However, yesterday, Kangana Ranaut slammed Bollywood stars for not raising their voice against local injustices. Following this, Kareena Kapoor Khan has stated All Lives Matter.
Kareena took to her Instagram account to share that All Lives Matter be it of a black man, a Dalit, a Muslim, a woman or anyone. She also posted Martin Luther King Jr's quote that stated, "Injustice anywhere is a threat to justice everywhere." Earlier, Kareena had shared the cover of TIME magazine and called for justice for George Floyd by captioning it as, "JusticeForGeorgeFloyd."
Talking about Kangana Ranaut, in an interview with Pinkvilla, she had mentioned about Bollywood stars not talking about Mob Lynching in India and was quoted saying, "The Sadhu lynching happened a couple of weeks ago; still no one said a word. It happened in Maharashtra where most of these celebrities reside…Bollywood anyway is a derived name from Hollywood. It is a shame they [Bollywood celebrities] continue to live in a bubble and never fail to jump on the bandwagon, which can give them two minutes of fame, but 'white people' must drive the bandwagon. Perhaps, it is because of their pre-independence colonial slavery genes."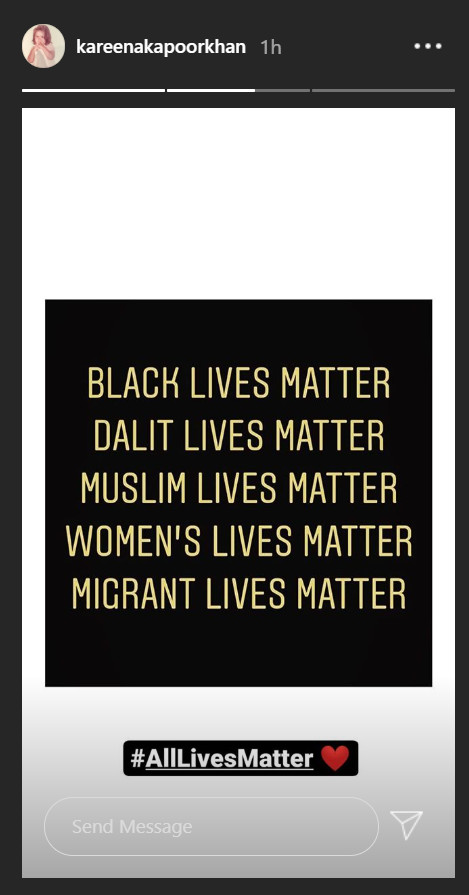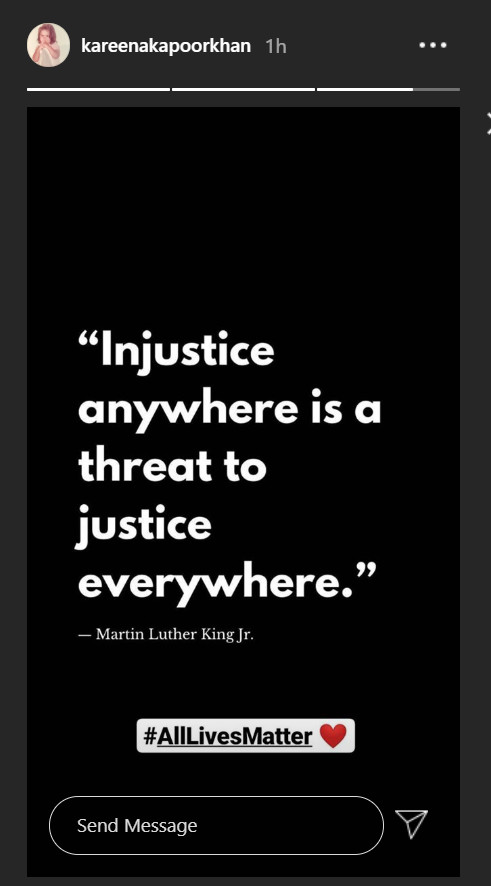 Image Source: Instagram/kareenakapoorkhan