Karisma Kapoor Shares A Snap With Kareena Kapoor Khan As They Celebrate 'New Beginnings'; Is It From Bebo's House Warming Celebration?
Moments after Kareena Kapoor Khan gave fans a glimpse of her new apartment, her sister Karisma Kapoor shared a picture with her celebrating new beginnings. Check it out!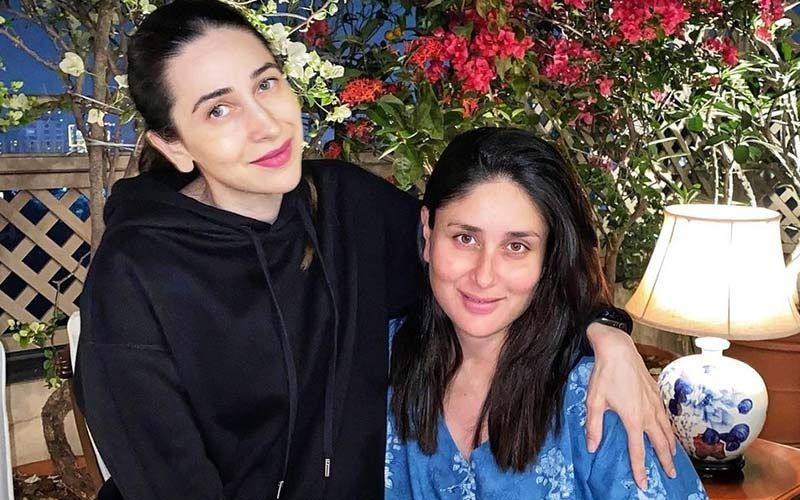 Kareena Kapoor Khan had been giving fans glimpses of her new abode right from the time that it was being renovated. Kareena and Saif Ali Khan, who are expecting their second child together, were reportedly going to move to another house before the arrival of their second baby. Now, looks like Saif, Kareena and Taimur have already moved into their dream home, as Bebo shared a picture of her new house from the bedroom. Now Karisma Kapoor has also shared a snap, and we are wondering if the picture is from Bebo's house warming celebration?
A few hours ago, Kareena Kapoor Khan had shared a picture from her bedroom which partially gave a glimpse of the room and the French window leading to a huge balcony in their new apartment. Kareena had written, "Door to new beginnings." Now, Karisma has shared yet another picture on her Instagram account in which she can be seen posing with Kareena Kapoor Khan. We can see several potted plants and flowers on the periphery of the balcony. It appears to have been clicked at the balcony of Bebo and Saif's new house, and sharing the picture, Karisma talked about new beginnings.
Karisma wrote, "New beginnings always special #specialevening #familylove." Check out the post below:
Image SOurce: Instagram/Karisma Kapoor