Kartik Aaryan Asks Barkha Dutt 'Kaunsi Chakki Ka Atta Khati Hain?'; Veteran Journalist Reveals She Wants Alia Bhatt In Her Biopic - VIDEO
Barkha Dutt has been reporting on the pandemic on ground for almost 80 days. In a conversation with Kartik Aaryan, she reveals she wants Alia Bhatt to play her if a biopic is made on her.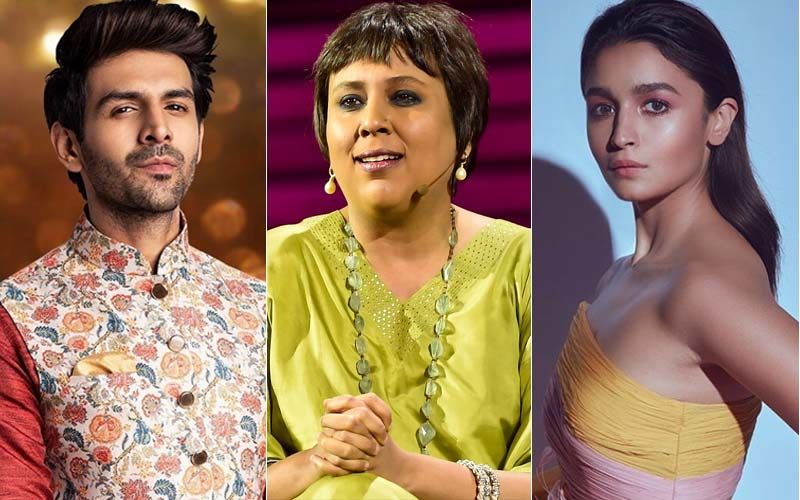 Kartik Aaryan's YouTube show Koki Poochega has been striving to bring positivity and shed some light on fact vs fiction around COVID-19. Frontline journalist Barkha Dutt is Kartik Aaryan's latest first in a brand new episode of the show. He shared a teaser on his Instagram and captioned it saying, 'Yeh hui na baat !! Frontliner @barkha.dutt who has been reporting on ground for over 80 Days now.' The veteran journalist who has educated all of us time and again with her sensible reporting graces the latest episode of the actor's chat show.
For those who don't know Barkha Dutt has been reporting on the pandemic on ground, pan-India, for almost 80 days. The veteran journalist rightly spoke about the migrant workers' issues, the health workers who are facing stigma and even the lack of volunteers at places where COVID-19 patients are treated.
Kartik Aaryan adds a dash of humour in his episode by asking Barkha Dutt if he deserves a Padmashri Award for his acting. He even asks her which leading lady in Bollywood would be suitable for a biopic on her and gives her options. While initially Barkha is reluctant to answer, she takes Alia Bhatt's name.
The actor's myth vs fact session in the episode is yet again the USP and even he asks the reporter that does Kartik Aaryan deserve Bharat Ratna for Koki Poochega and the reporter is left in splits. Trust this actor to amaze us and surprise with every episode of his and this time he just bowls us over. So don't waste time and check out this episode now.
Image source:- instagram /kartikaaryan/
aliaabhatt, womensjournalism