Karva Chauth 2019: Throwback To This 10-year-Old Video Of Aishwarya Rai Bachchan Breaking Her Fast As The Nayi Bahu
Here's a throwback video of Bollywood beauty and Bachchan bahu, Aishwarya Rai Bachchan celebrating Karwa Chauth at the Bachchan residence when she just got married to Abhishek. Years ago when the pap culture was not evident News channels' videographer and photographers use to struggle to just get that one glimpse of the diva celebrating the festival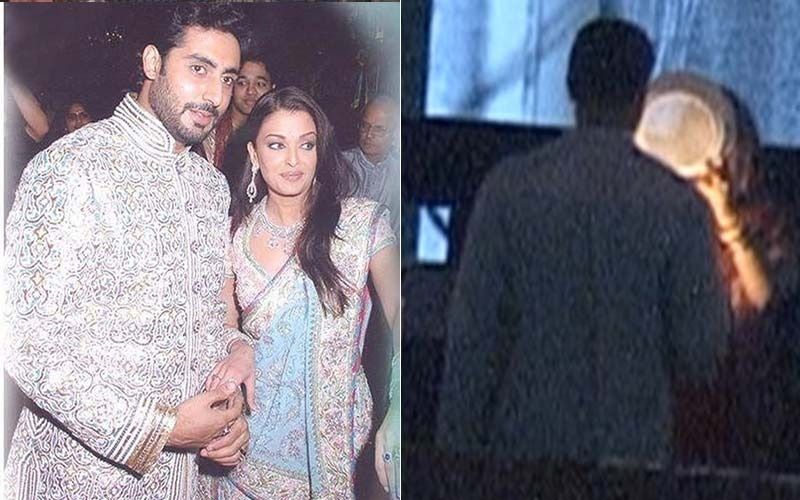 With Karwa Chauth to be observed on October 17, 2019, Bollywood beauties will surely be busy preparing for this special occasion. Each year media eyes on few top Bollywood actresses just to capture them performing the rituals for their darling husbands such as Aishwarya Rai Bachchan, Anushka Sharma, Maheep Kapoor and few more. Though today we are blessed with social media and of course our on-the-toes paparazzi brothers, which give an instant glimpse of these divas celebrating Karwa Chauth. A few years ago, it was not the same.
Back then the photogs and videographer use to struggle and put their lives at risk to capture the most eminent family of Bollywood, the Bachchans celebrating the festivities. Ever since Aishwarya Rai Bachchan tied the knot to Abhishek Bachchan in 2007, there used to be a race between the leading publications' videographers and cameramen to get the first glimpse of the most beautiful actress, performing the rituals on the rooftop of their massive bungalow in Juhu, Mumbai. These videos captured by the photogs then were blurry and hazy, but the hottest selling videos on the leading TV channels. We got our hands on one such 10-year-old video of Aishwarya breaking her fast with the Bachchan family.
In the video seen above we can see how all the four members of the Bachchan family, climb up to the rooftop of their residence, all decked up. Where the gorgeous actress is seen performing the rituals in the presence of the senior Bachchans. Our heart melts even today.
We hope the Bachchans will stick to their practices this year as well; keep our fingers crossed to get a glimpse of it.
Image Source: Instagram/abujanisandeepkhosla/youtube/Bollywoodbackstage