Jagga Jasoos is delayed yet again. SpotboyE.com has it that Anurag Basu wants to shoot for 5 days more, after calling it a Wrap-Up about a month ago.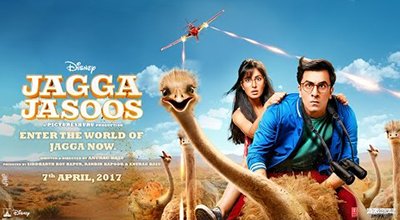 Image Source: ytimg
This has sent Ranbir Kapoor and Katrina Kaif into a tizzy. Ranbir has bulked up for the Dutt biopic and Katrina had a few other plans.
But there's little that they can do. They will have to report on the sets, which could be sometime later this week or early next week.
You don't need to be a rocket scientist to know that Katrina and Ranbir won't find it easy to come face-to-face again. This love story had a very sad ending to it about a year-and-half ago.
Jagga Jasoos is co-produced by Anurag Basu, Ranbir Kapoor and Disney UTV.Let's see what's the new release date that they come up with. Last heard, the makers are now thinking of a September release as the previous dates were clashing with Katrina's appearance for the brand that she will be endorsing at Cannes Film Festival.
And hey, we have lost count of the number of times that Basu has delayed the film on various counts. Haven't you?
A source close to Basu, however, says, "Basu always shoots and reshoots. This is not the first time he's doing that, but yes the delay this time has gone beyond one's imagination."
It may be recalled that Basu had told a section of the media: "I think time doesn't matter. If a film has to work, than it will work anytime. If we have made it well, then it will definitely be a hit irrespective of the delay in its release. If it's not made well than it would have flopped even when it was released without delay."
Adds the source, "But you never know, the wait could prove to be worth waiting. Basu, Ranbir & Katrina have left no stone unturned in making this film and it has turned out very well."
Thumbnail Image Source: pinimg