Kerala Floods: Amitabh Bachchan, Shah Rukh Khan, Jacqueline Fernandez, Hrithik Roshan, Akshay Kumar Donate
Bollywood is coming out in full support to help the victims of Kerala floods. Amitabh Bachchan, Shah Rukh Khan, Jacqueline Fernandez and a few more stars have donated to the Kerala Flood Relief Fund to ease the plight of the victims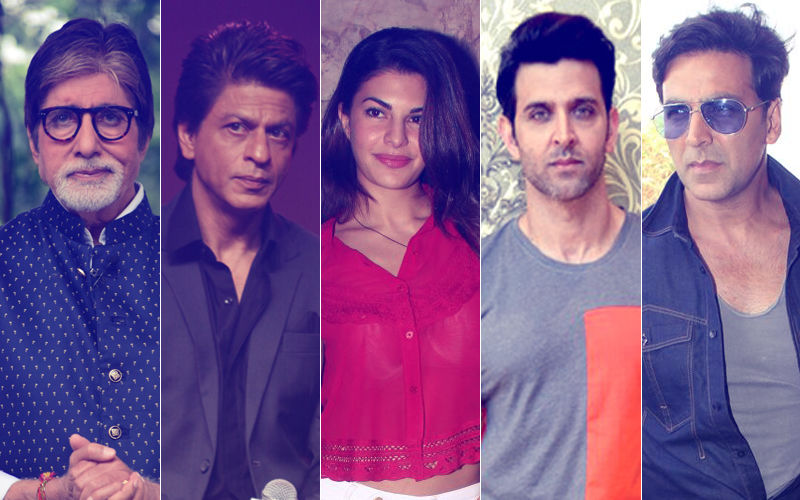 Kerala is facing an inevitable crisis as the state has been hit by a devastating flood, costing innumerable lives. With many donations and rescue measures, several Bollywood celebrities like Amitabh Bachchan, Shah Rukh Khan, Jacqueline Fernandez, Hrithik Roshan, Akshay Kumar Dulquer Salmaan and others have contributed to the relief measures. Besides contributing to the relief fund, Bollywood stars also took to social media to spread the message and urge fans to donate for the crisis in Kerala.

Amitabh Bachchan took to Twitter requesting his followers to donate. He wrote, "The devastation caused by incessant rain in Kerala is frightening. Hundreds and thousands of our sisters and brothers are in deep anguish! We must do all we can to contribute as much as we can towards the needs of the people of Kerala. I have. You must too." Shah Rukh Khan with the aid of his Meer Foundation has donated about Rs 21 lakh to one of the rescue groups working for the flood victims.

Jacqueline Fernandez has donated Rs 5 lakh to NGO Habitat for the Humanity India's Kerala Flood Relief Programme. She said in a statement that, "I am deeply pained to see the devastation caused by the floods in Kerala. My heart goes out to the people in need and in order to help them, I have decided to donate to Habitat for Humanity India."

Akshay Kumar too did his bit towards the Kerala Chief Minister's Relief Fund. He even tweeted saying, "Let's together build back Kerala back to its glory again. No politics, no religion only humanity. Let's stand together to save Kerala".

Hrithik Roshan took to Twitter writing, "The situation in Kerala is critical. Help is required. Please let's come forward and do whatever we can. Our friends in Kerala need us right now. I have contributed a sum and I request you all to do whatever you can. God bless #KeralaFloodRelief"


Image Source: APH Images, sakshatkar, twitter/kaabilhrithik