Uday Chopra and Nargis Fakhri were spotted at the Mumbai airport together and it looks like this former couple is giving love a second chance.

The actor-producer and the New York-bred Nargis, who broke up last year, have been tagging each other in a lot of social media posts and now it looks like the relationship is back on track.

But interestingly, when the paparazzi caught Uday Chopra and Nargis Fakhri at the airport, Nargis promptly hid her face with her stole while Uday gave the cameras a broad smile.

For those not in the know, Nargis Fakhri was rumoured to have left for the US overnight in 2016 to mend the relationship, leaving the producers of her films in a lurch.Their relationship had reportedly ended on a bad note which left Nargis in depression.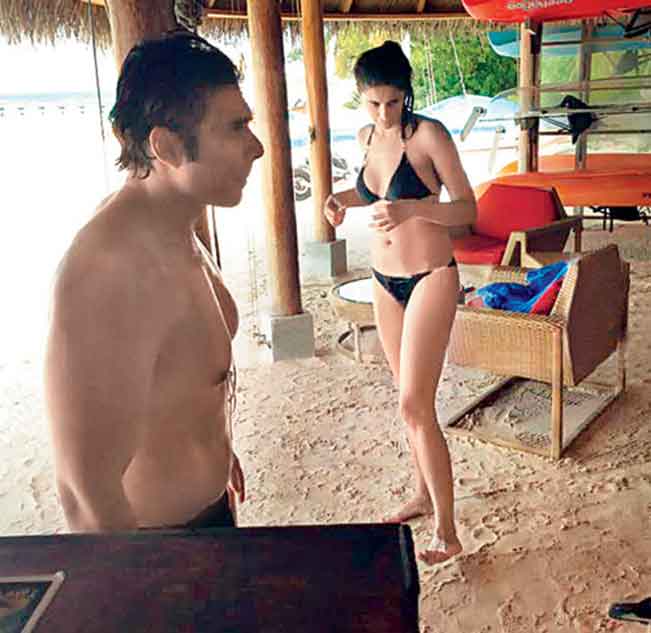 But, Uday later released an official statement saying they are still close friends. He said, "I normally don't respond to gossip, but the press has been reporting a lot of fiction disguised as fact. I would just like to clarify that Nargis and I have been and still are very close friends. The press has done a wonderful job of creating stories out of thin air and I applaud their creativity. However, these are all untrue."

But despite the split, Nargis and Uday continued to flirt on Twitter.

A few months back, Uday tweeted, "I wanna go to Rome in April @NargisFakhri wanna join me? (sic)".

Are they off to a vacation now?

Thumbnail Image Source: folkslife/hdpics