Koffee With Karan To Return To TV Screens With Your Favourite Stars But There's A Catch – Video Inside
Karan Johar's famous chat show, Koffee With Karan, is making a comeback on your TV screens, repackaged and tailored, to maximise the fun. The show will be called Koffee With Karan Time Machine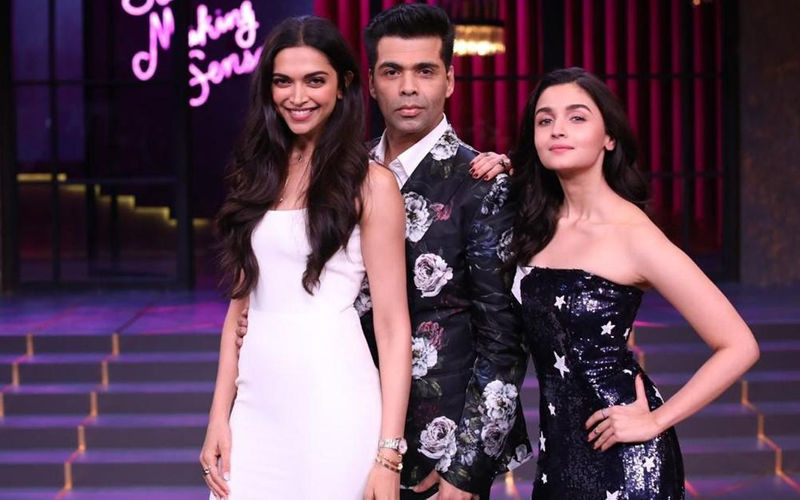 Over sips of hot coffee, Karan Johar grills his guests, letting them divulge secrets the world isn't privy to. Koffee With Karan, hosted by Dharma Productions head honcho, Karan Johar, who is also an ace filmmaker and BFF to Bollywood's seasoned actors and the up and coming talent is returning to your TV screens one more time. Koffee With Karan Season 6 that premiered on TV last year was received very very well. The show is making a comeback of sorts on the tube.
But let's burst the bubble right here, right now! It's not Season 7 we're talking about, it's a brand new concept of Koffee With Karan, packaged and tailored for TV viewers that will hit the TV screens soon. The show will be called Koffee With Karan Time Machine and will take you down memory lane, showcasing some of the best excerpts from previous shows. So all your favourite Bollywood stars would be spilling the secrets, helpless at Karan's behest; the drama will unfold on your TV screens, all over again. Excited much? Check out the teaser below:
From Shah Rukh Khan to Ranbir Kapoor, Alia Bhatt to Katrina Kaif, and the likes of Deepika Padukone, Akshay Kumar, Ranveer Singh, Varun Dhawan, Kareena Kapoor, Saif Ali Khan, Shahid Kapoor, Mira Rajput, Sara Ali Khan, Arjun Kapoor, Janhvi Kapoor, Sonam Kapoor and everyone else, the stars will shine bright on Karan's coffee couch, one more time.
Stars are known to bare their soul to Karan, and before they know it they blurt out personal secrets on national TV, some that might put them in trouble with their peers later. But who cares?


Image Source:- youtube/starworld/koffeewithkaran