Krishna Shroff Chills With Her Beau Eban Hyams Flaunting His Hot Bod In This Hot Mumbai Climate, Amidst Coronavirus Lockdown
Just a few hours ago, Jackie Shroff's daughter took to her Instagram story and shared a picture, where we see Krishna taking a selfie with her babe who is seen shirtless while Krishna is seen wearing an athleisure outfit. Uff, just like the rising temperature in Mumbai, the two also have a huge contribution in doing so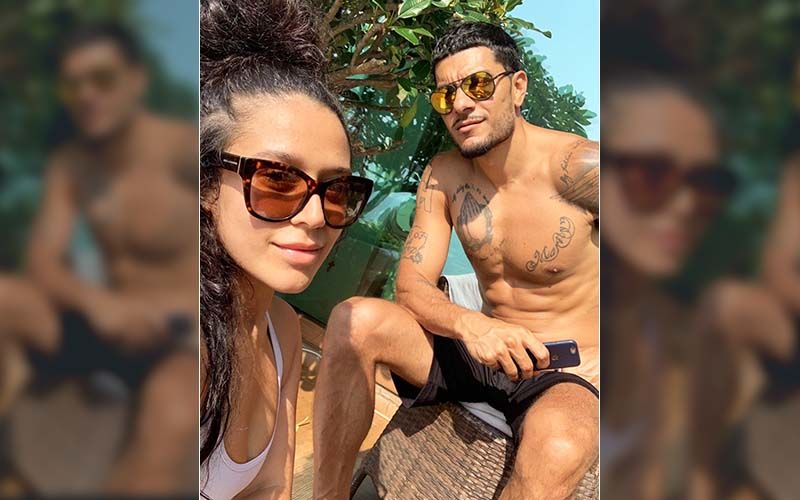 Nothing is hidden as Krishna Shroff and her beau and a professional basketball player, Eban Hyams are all out and about on their social media account. From their mushy photos to their steaming hot snaps, everything about them screams attention and that too for all the right reasons we feel. Tiger Shroff's sister who is quite open on social media always shares snippets from her life on social media regularly. However, off late, she has been treating her followers to pictures of herself with her boyfriend, Eban Hyams and as usual, we just can't look away and as we said these scream attention.
Just a few hours ago, Jackie Shroff's daughter took to her Instagram story and shared a video where Eban is seen capturing Mumbai's hot breeze and sun while Krishna is busy soaking the sun. In another story, we see Krishna taking a selfie with her babe who is seen shirtless while Krishna is seen wearing an athleisure outfit. Uff, just like the rising humid in Mumbai, the two also have a huge contribution in doing so.
Just a few days ago, Krishna had shared a workout video where he tries to lift her with his feet while Shroff tries her best to hold her body strong and straight.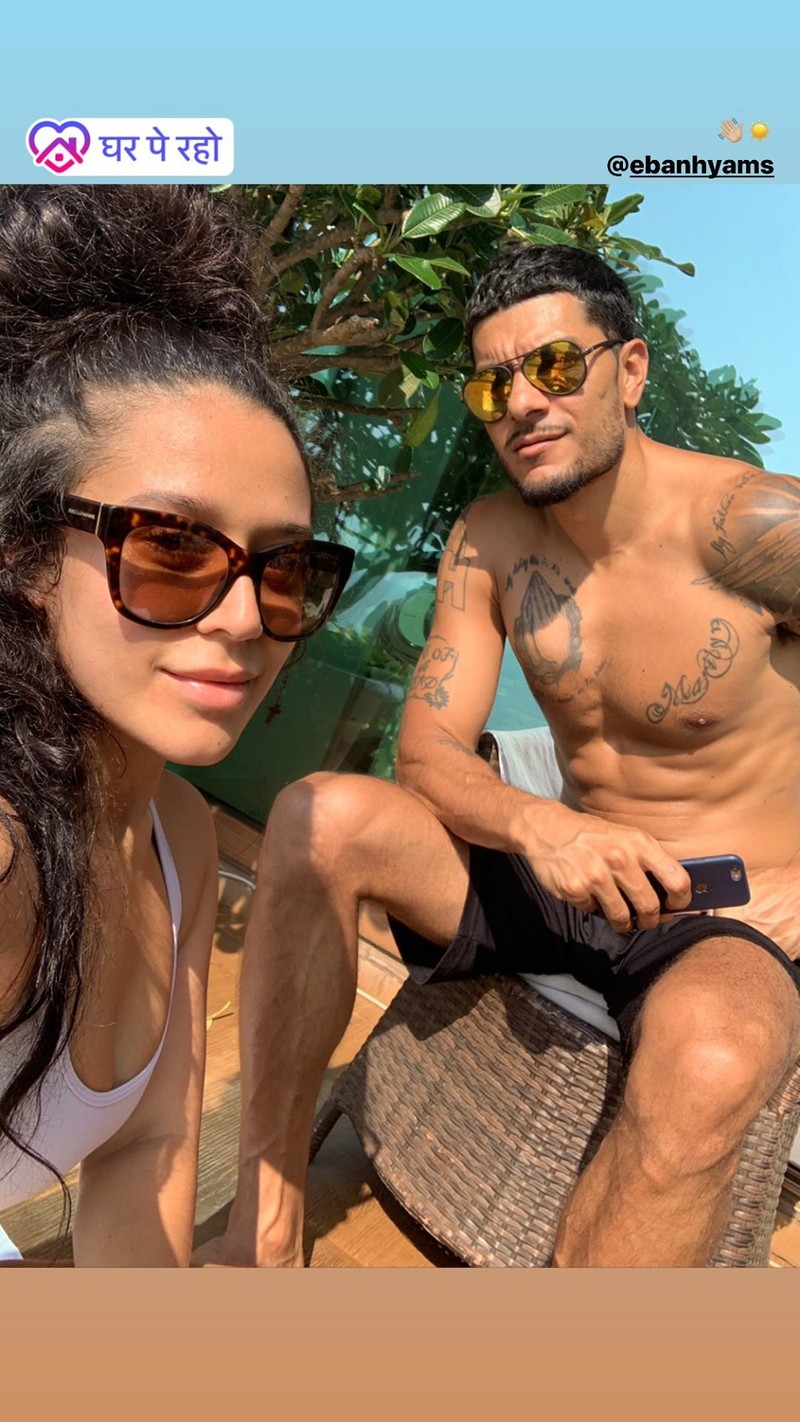 Sharing the video on her feed, she wrote, "Making the best out of every situation that comes our way. Hope everyone's staying home and safe and keeping your mind and body happy and healthy." A week ago, Tiger Shroff's sister treated us with a mushy photo of the two straight from their Mizoram vacation. She backed that picture with: "Phawts, Mizoram... You've been beautiful. Two months of travelling, meeting great people along the way, and seeing + doing some amazing things comes to an end today. #blessed. See you soon, Mumbai!"
Image source: Instagram/ kishushroff