Krishna Shroff On Being In the Public Eye Throughout Her Life: 'I Knew It Was A Part Of Being A Member Of This Family And I Had To Accept That'-EXCLUSIVE
Krishna Shroff discusses how has it been being in the public eye throughout her life, even after not being an actor herself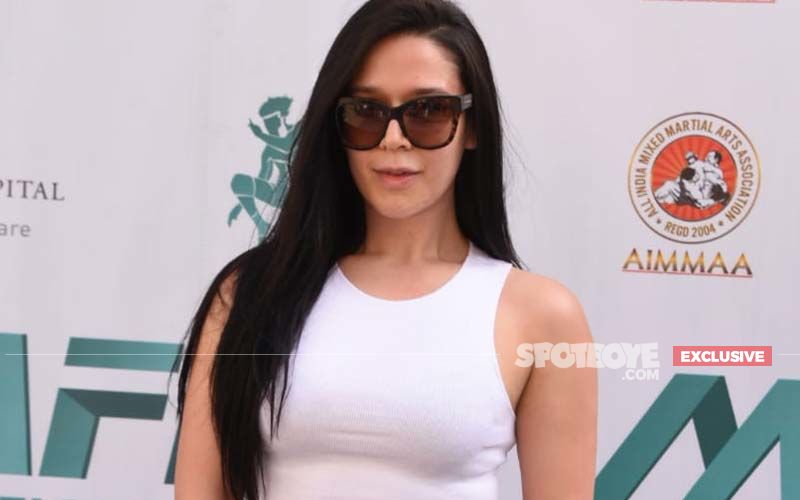 Being a part of a film family in the Hindi film industry does make your life a bit easier if you choose to follow the same path as your family. You are more aware of how things go and have a much better connection with people. Even the media hypes you up way before you decide to step into the business.
However, if you are someone who wants to choose something different and take on a different path than the conventional film line, the media attention still doesn't go away. It stays with you all the time and it can get annoying after a certain point of time being in the public eye.
Krishna Shroff falls in the second category of star kids, who, even though is the daughter of the legendary Jackie Shroff, chose to get on a different path of fitness. However, her every move has always been under the media's radar, especially her love life.
Ask Krishna if being in the public eye ever annoyed her or has she got more comfortable with it now, and she says, "Honestly, I am pretty comfortable with it. It used to get on my nerves earlier, I am not going to lie, but that is because I like to be a private person. Instagram is the only social media platform I am on, just because it's only a photo sharing app. So, the media interest used to irritate me but I knew it was a part of being a member of this family and I had to accept that. Just being around it more eventually made it a thing that was always around. It doesn't have an effect on me anymore. I just know it's a part and parcel of being who I am. And at the end of the day, if people are showing an interest in your life and what you are doing, it's just sweet and you have to be grateful for that."
Image source: SpotboyE archives, Instagram/kishushroff