Kriti Kharbanda Did NOT Want To KISS And SEDUCE In Chehre, Quit The Film On A Very Discomforting Note- EXCLUSIVE
News of Kriti Kharbanda shown the door by the makers of Amitabh Bachchan-Emraan Hashmi's Chehre has been making quite a buzz but SpotboyE.com has dug out the real story behind it and NO, it wasn't Kriti's starry tantrums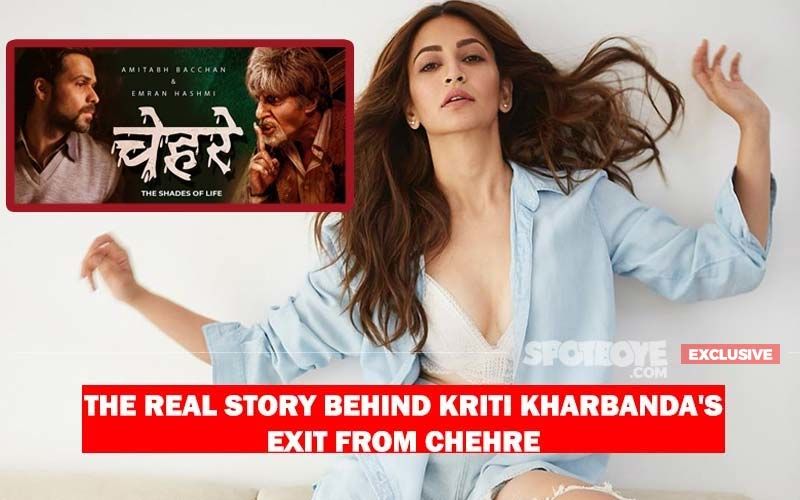 It was sad the way it rolled out. The beautiful Kriti Kharbanda shot for just 2 days in Amitabh Bachchan-Emraan Hashmi starrer Chehre and expressed great discomfort over an intimate scene which also had a liplock.
The scene in question (shot in Mumbai, recently) required Kriti to get intimate with a certain actor, while Emraan watches her from an adjacent room. Kriti either developed cold feet OR was not told that it would be a long-drawn out scene. OR maybe, Kriti suddenly felt that the scene was not essential. Post discussions and arguments, she quit the film.
If the deets were not told to her, blame it on film's director, Rumi Jaffery. If she developed cold feet or thought that the scene was meant to just titillate, she was well within her rights to say 'No' in both cases.
It is easy to say that Kriti showed starry tantrums as some reports yesterday read. But if you aren't comfy about something, how does it become a tantrum? Just because you express it aloud to the people concerned?
You cannot force me to eat what I don't want. You can't force me to wear what you like. You can't force me to say what you want to hear. We are in a free country. aren't we?
I have even heard rumblings that Kriti should understand that such scenes have become a norm in Bollywood. But shouldn't those noise makers understand that it is not important to always follow the norm? Besides this does not necessarily mean that Kriti will not do any intimate scenes in future. She may have just not felt something right that made her say 'No' in only this case.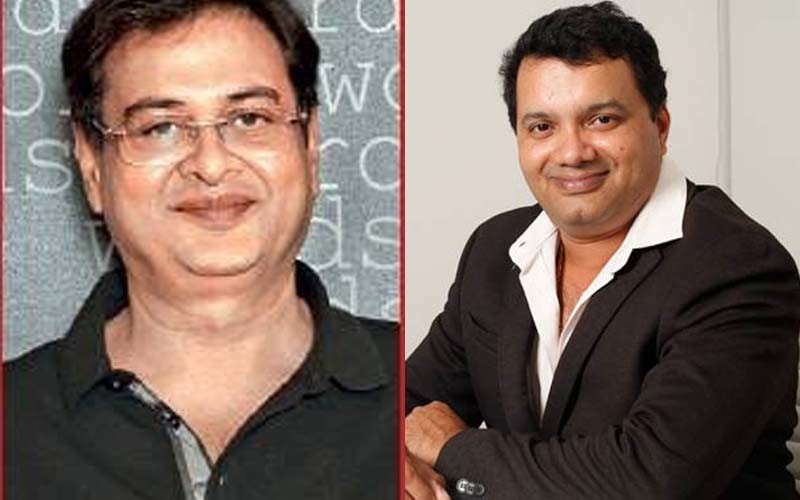 Chehre, produced by Anand Pandit, is a thriller. Goes without saying that Rumi will not experience much thrill in casting a new lady and re-shooting Kriti's portions that she had shot for. Nobody likes to go back and start from scratch.
In the light of recent media reports, we wish to clarify that @kriti_official & @apmpictures have mutually agreed to part ways on a cordial & professional note. We wish her success in all her future endeavours!

— Anand Pandit Motion Pictures (@apmpictures) November 19, 2019
By the way, we are laughing at the time of going online. Anand Pandit has put up on Twitter (SEE THE TWEET ABOVE) that Kriti and they parted ways mutually. LOL! Is a film a hotel from which you amicably walk out after two days, as if you were a guest? Sorry Pandit, if we shocked you with the REAL STORY.
Meanwhile, we texted (the full premise of the story) and called Kriti- but she chose to not fuel the controversy and remained unavailable for comment. Note that she did not deny it. We also spoke to her publicist who said that she'll try to help us talking to her- alas! We would love to see Kriti's comments as and when she decides to speak diplomatically or candidly, though of course she reserves the right to be in denial mode if she wants this to not grab too many headlines.
We stick to the story above. Truth should never be, or rather, can never be, masked.


Image Source:- instagram/kharbanda/therealemraan/twitter