KRK Announces A Diss Track Titled 'Suwar' Against Mika Singh After The Singer Releases His Song 'KRK Kutta'; Says 'Jaisi Karni Waisi Bharni'
A few days ago, Mika Singh released a diss track against KRK titled 'Kutta KRK'. And now, KRK announced his own diss track against the singer, titled 'Suwar'. Read on!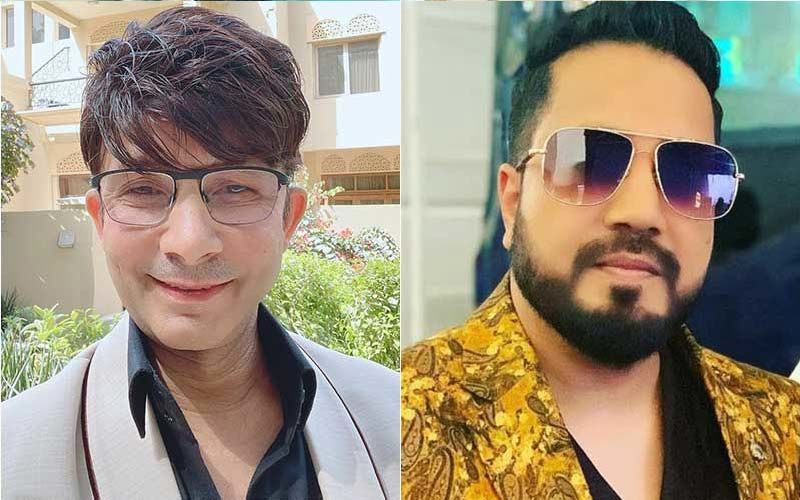 Actor and self-proclaimed critic Kamaal R Khan, better known as KRK, and singer Mika Singh is making headlines every day for multiple reasons. As many already know, a few days ago, Mika Singh released a diss track against KRK titled 'KRK Kutta'. He launched the song on his YouTube channel and announced it on his other social media accounts. He tagged KRK and asked him to give his genuine review as well. In response, Kamaal Rashid Khan asked Mika to wait for his music videos.
And now, KRK has announced a diss track of his own and revealed that it will be called 'Suwar (pig)'. A tweet by KRK Box Office reads, 'Song #Suwar is coming soon! And we dedicate this song to @mikasingh! Jaisi Karni Waisi Bharni (As you sow, so shall you reap)'.
Earlier, Mika Singh claimed that KRK has been banned in India and he cannot enter the Bollywood fraternity. According to a report on latestly.com, Singh has claimed that KRK is banned in India and cited property fraud as the reason behind it. He claimed, 'He (KRK) sold two properties to my cousin, one of those properties belonged to KRK and the second belonged to his brother. He signed the papers on his property which is fine but he signed the paper of his brother's property as well. When we filed the FIR, KRK admitted that he forged the signature and ever since he has been absconding.'
After listening to the singer's claims, KRK shared a video on Instagram and slammed the singer. He called Mika 'Suwar' and 'Unpad'. He even spoke about Singh's claims about him committing property fraud and reacted to it.
Image Source:Instagram/MikaSingh/KRK