Late Sushant Singh Rajput's Sister Priyanka Singh Requests His Fans Not To 'Pester' Wikipedia Founder- Here's Why
After asking Wikipedia to make certain changes in Sushant Singh Rajput's page, his sister Priyanka Singh now wants the SSRians not to 'pester' Wikipedia founder Mr Larry. Read on…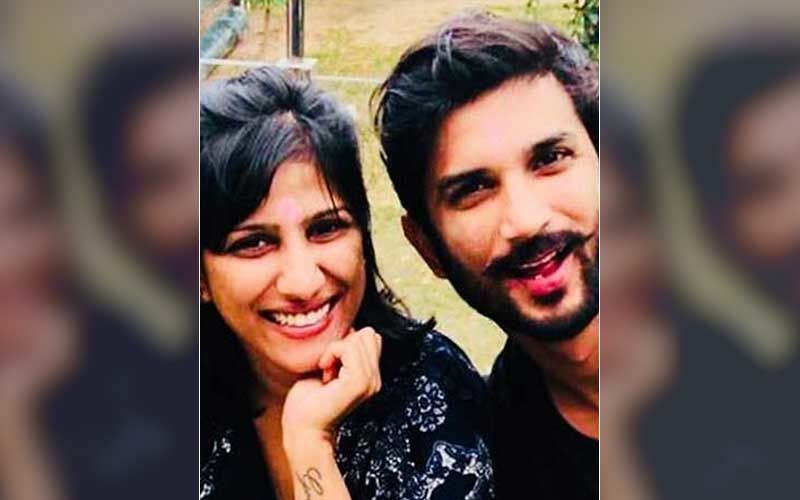 On Tuesday, one of the sisters of late actor Sushant Singh Rajput, Priyanka Singh took to her Twitter handle to ask the Wikipedia page founder to make certain changes. In one of the tweets, Priyanka mentioned that since the investigation of the actor's death is still underway, the cause of death should be changed from 'suicide by hanging' to 'under investigation'. The founder even replied asking if they should stay away from the matter. Now, after asking Wikipedia to make certain changes in Sushant Singh Rajput's page, his sister Priyanka Singh wants the SSRians not to 'pester' Wikipedia founder Mr Larry.
A supporter of the Dil Bechara actor named Smita shared a tweet asking the fans not to comment on this matter as some supporters who pose like SSRians have trolled Mr Larry. Smita's tweet read, "Very important announcement This is for all Justice seekers Ssrians: Our recent conversation with -Larry Sanger has created issues- he was trolled by some who pose as Ssrians so he disconnected .my sincere request- PLS DO NOT COMMENT ON OUR CONVERSATION!"
On Thursday, quoting her tweet, Priyanka then said, "Mr Larry does not work with Wikipedia. He highlighted the bias in its working. The subsequent conduct of @Wikipedia has exposed it further. It will go a long way in supporting the fact of undue influence in suppressing the @itsSSR case. So my request to all #SSRians, let's not pester Larry" Earlier, Singh even asked them to change Sushant's height which is apparently mentioned wrong on the page.
MrLarry does not work with Wikipedia.He highlighted the bias in its working. Subsequent conduct of @Wikipedia has exposed it further. It will go a long way in supporting the fact of undue influence in suppressing @itsSSR case. So my request to all #SSRians, let's not pester Larry https://t.co/zLijc6oyt9

— Priyanka Singh (@withoutthemind) July 22, 2021
Image source: Instagram