LEAKED PHONE CALL Between Nawazuddin Siddiqui And Aaliya Surfaces Online; Actor's Estranged Wife Accuses His Manager Of Hugging Their Daughter Inappropriately
Nawazuddin Siddiqui's estranged wife Aaliya has leaked their audio clip wherein she questioned the actor about sending their daughter to another country with his manager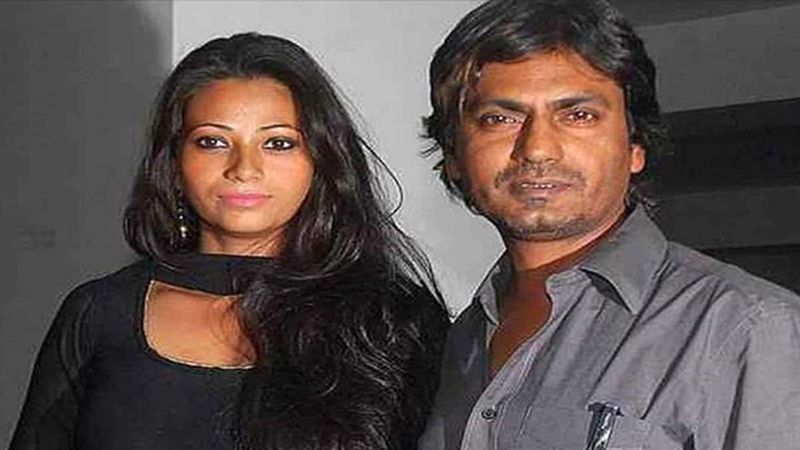 Bollywood actor Nawazuddin Siddiqui and his estranged wife Aaliya have been engaged in a legal battle for quite some time now. A few days ago, Aaliya had claimed that she was thrown out of Nawaz's house and that he did not let her and their kids enter his house. Amidst these claims, Aaliya has now leaked her telephone conversation with Nawazuddin where she questioned the actor about sending their daughter to another country with his male manager.
Reacting to Nawazuddin's open letter, Aaliya shared an eight-page letter note in which she called him an 'irresponsible father.' She even claimed that Nawaz's manager inappropriately hugged their daughter multiple times. An excerpt from her note read, "The fact is that as an irresponsible father, you sent my minor daughter to another country with your male manager and made them stay in (one hotel unit) without my knowledge and consent.
She added, "Your male manager, during this period, hugged my minor daughter multiple times in an inappropriate manner and all of this was done despite her expressed objections. You cannot deny that those acts were done by your manager when neither me nor you were around."
In January, Aaliya accused Nawazuddin of harassing her in his home. The actor's mother later lodged a complaint against her over a property dispute. Last month, Nawazuddin and Aaliya were suggested by the Bombay High Court to try and amicably resolve their differences keeping in mind their two minor kids.