Just a week back, Swara Bhaskar's Anaarkali Of Aarah created a huge buzz with its trailer. Swara's raw and uninhibited and desi avatar as Anaarkali stunned everyone. However, the film had to face a bit of a trouble as the Censor Board exercised its rights and chopped a few scenes from the film.
BUT, now they are available for viewing online! Well yes, those scenes which were suggested to be omitted from the film by the CBFC have got leaked on the internet.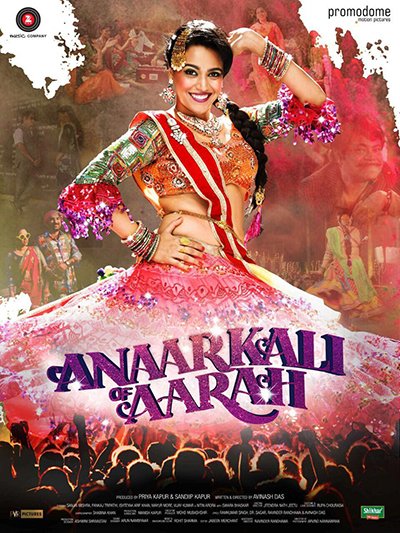 Image Source: twitter/karanjohar
The clip shows a scene where a man is groping Swara. There is another scene from the film which didn't find place in the final cut where Sanjay Mishra is untying Swara's blouse in front of an audience. And lastly, there is scene where Swara is changing her clothes in a room.
Just a few days back, Swara and self-proclaimed critic Kamaal R Khan engaged in an argument when KRK tweeted a nasty comment on the actress' film. Karan Johar praised the trailer on his Twitter handle, and that's when KRK jumped from nowhere to say that the film will be a super duper disaster. Not the one to take things lying down, Swara too gave KRK a befitting reply. Here are there tweets: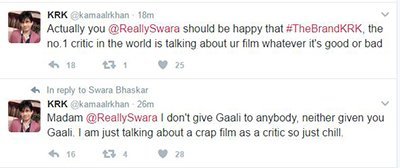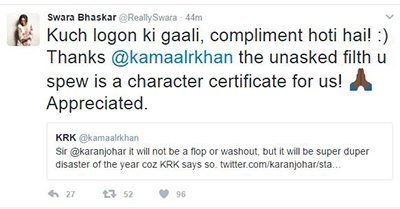 Talking about Swara's movie, directed by Avinash Das, the film is scheduled to release on March 24. Anarkali of Aarah is the story of an erotic singer played by Swara Bhaskar who hails from Aarah in Bihar and is popular for her double meaning songs. However, her life takes a twist when she has a confrontation with a very powerful man of the region, followed by a serious conflict. How she fights the misogynist beliefs of the society, forms the crux of the film.
Thumbnail Image Source: youtube/Monisha Sarabai