Last evening, SpotboyE.com posed several questions to Swara Bhasker in an open letter. It was in response to Swara's open letter to Sanjay Leela Bhansali where she made the sweeping statement – "I felt reduced to a vagina." Swara was referring to the portrayal of Jauhar/Sati pratha shown in Padmaavat.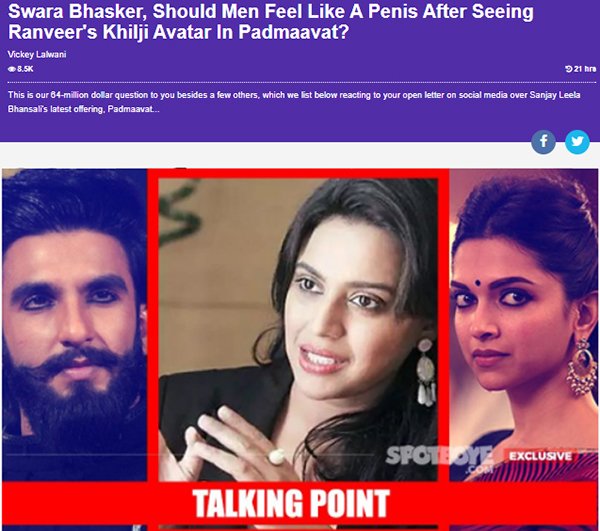 SpotboyE's Open Letter To Swara Bhasker

Since then, Twitter has seen an uprising of sorts; with men, and women in particular questioning Swara's "pseudo feminism."

And now, the lady of the moment, Deepika Padukone who plays the lead in Padmaavat has joined the movement.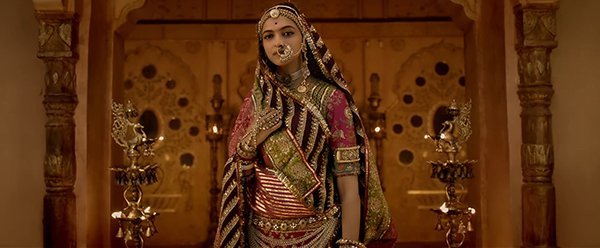 A Still Of Deepika Padukone From Padmaavat

Speaking to DNA, earlier today, Deepika said, "Let me put things in perspective. We are not endorsing jauhar. You must see the scene/practice in context to the period in which it was shown. And when you do that, you will realise, it's so powerful. You do not feel like she is doing anything wrong. You want her to embrace the flames because she is going to be united with the man she loves."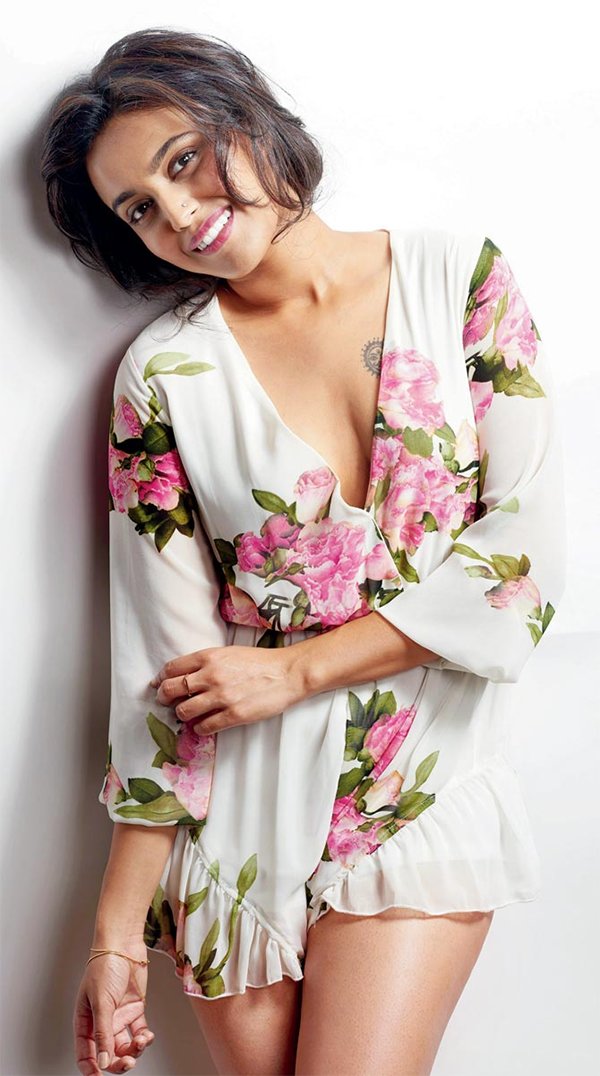 Swara Bhasker

Must say, that's very well put Deepika.

If you go through SpotboyE.com's open letter to Swara Bhasker, you'll realise that's exactly our sentiment.

Shahid Kapoor has also hit out at Swara's letter dismissing it as "frivolous." He said, "Given the circumstances, her letter seems quite frivolous."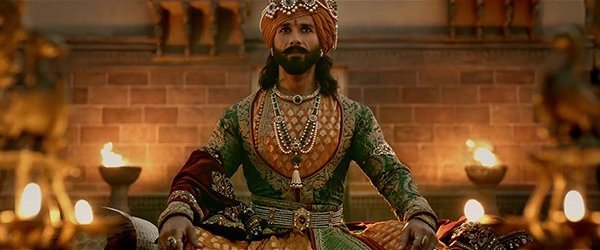 Shahid Kapoor In Padmaavat

Talking to PTI, the actor added, "What happened right before the jauharscene? The king died. How can it be a celebration when the king has died? Every practice happens for various reasons. Within this film, Padmavati believed she would want to go into the fire as opposed to handing herself over to a man who is so evil, that he is ready to kill the entire kingdom to achieve one woman. Now you decide whether that's a good thing or a bad."

Swara, you have some serious answering to do.