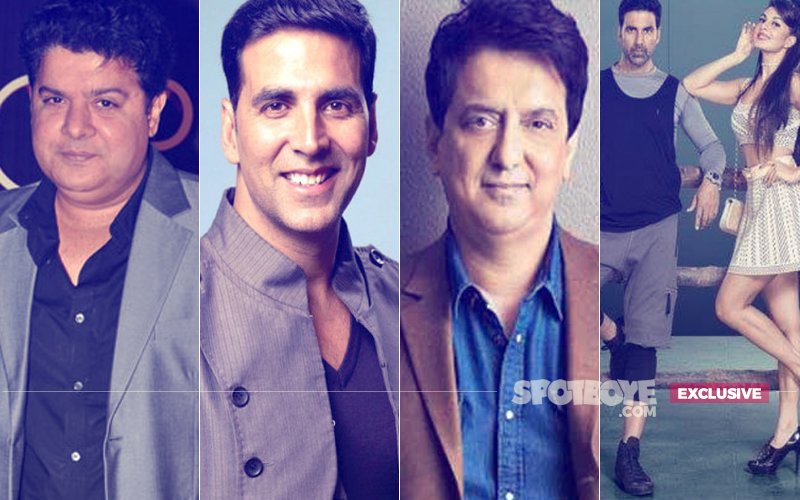 Your browser does not support the video tag.
Housefull 4 is going to roll soon.

And yes, Sajid Khan is going to direct it.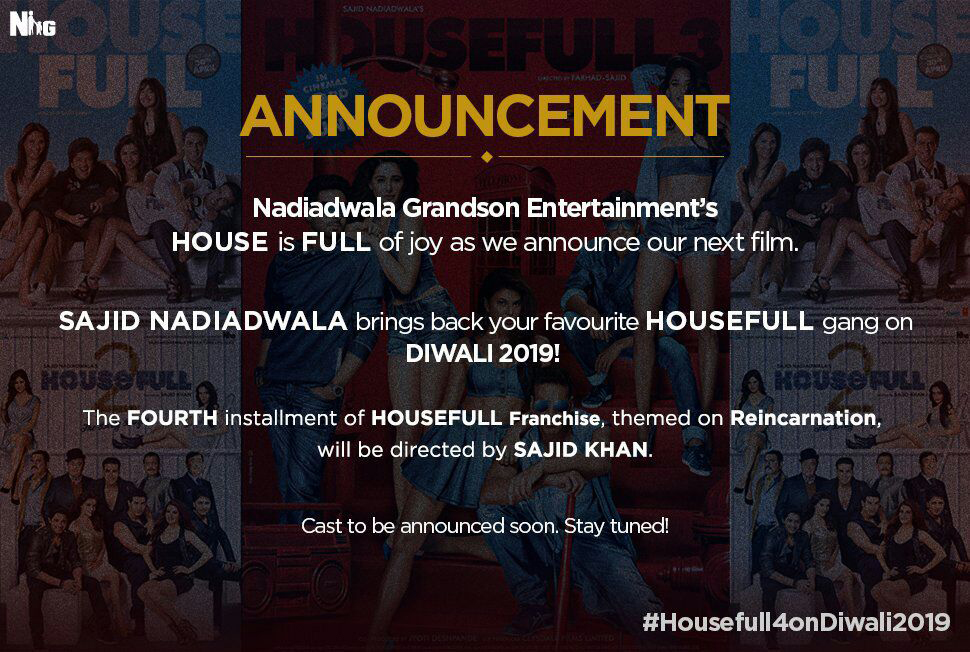 Announcement Of Release Date Of Housefull 4

This implies that now all is well between Sajid Khan, Sajid Nadiadwala (producer) and Akshay Kumar.

Rewind: Khan and Kumar had an ugly fallout. Khan also had fallout with Nadiadwala. Yours truly had broken this big story, while he was in Mumbai Mirror, in 2013. Khan's unsparing assessment of Akshay career on a TV show reportedly led to his ouster from the Housefull franchise.




Poster Of Housefull 3

During a TV show when host Rajeev Masand asked Khan why he doesn't work with newcomers, he replied: "Housefull 1 and Housefull 2, sort of, got Akshay out of a bad patch of six to seven flop films. He had a run of six to seven flop films, after which Housefull became the first big grosser in 2010. Then again, he had a patch of six to seven films. Then again, it was Housefull 2."

Not surprisingly, Sajid's comments did not go down well with Akshay, who promptly called him and gave him a piece of his mind. The conversation ended with Akshay telling Sajid he didn't want to interact with him anymore.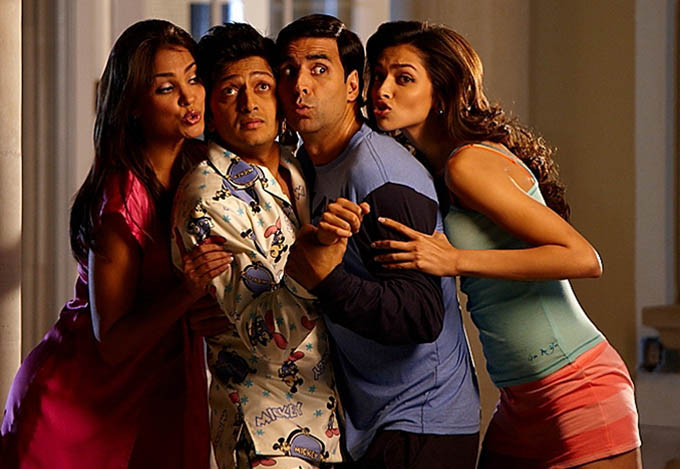 A Still From Housefull

When word about the fiasco reached Nadiadwala's ears, he decided Sajid would not direct Housefull 3.

Since the longest time, Khan had been trying to get back into the Nadiadwala-Akshay fold.

Today, we are very happy for him and equally so for Kumar, Nadiadwala who are ready to put the past behind and very excited to carry this alliance forward.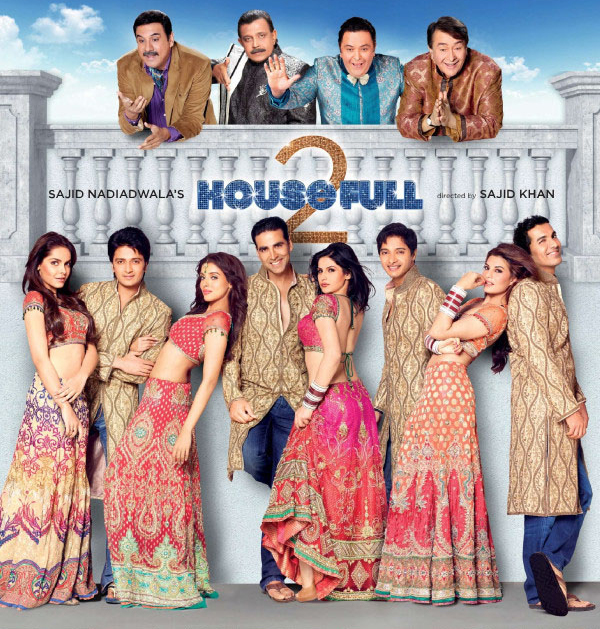 Poster Of Housefull 2

SpotboyE.com also has it that the film will also star Riteish Deshmukh- who like Akshay Kumar, has been a part of the franchise from its first edition.

There are two vacant slots for the heroines yet, those wishing to apply can take this information with their portfolios to Nadiadwala.

Housefull 4 is a very successful franchise, and one cannot avoid getting a feeling that Nadiadwala decided to go ahead with its 4th part soon after he hit jackpot with the second instalment of the other franchise he owns, Judwaa.


Image Source: alchetron, style, bussinessofcinema, story, womanpla