Luv Sinha On Starting House Of Creativity With Siblings Sonakshi Sinha And Kussh Sinha: "We Are Seen As A Film Family But There Is More To Us" - EXCLUSIVE
Luv Sinha opens up about his new business venture House Of Creativity with siblings Sonakshi Sinha and Kussh Sinha and the future of his film career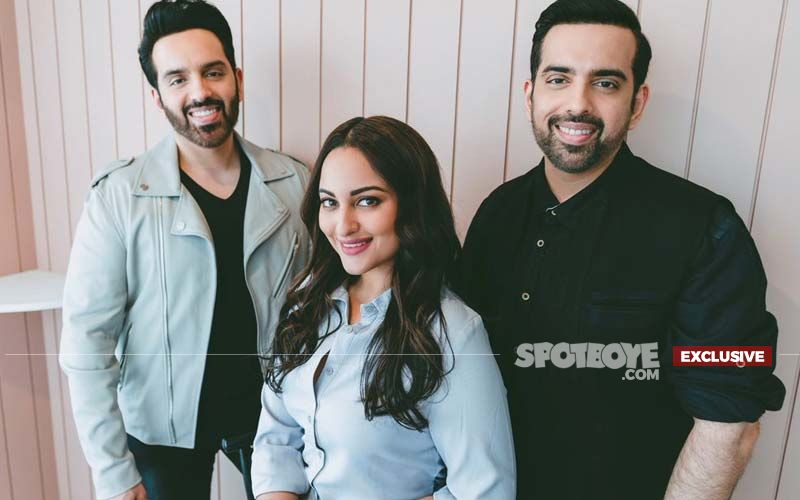 Last month on the occasion of their parents Shatrughan Sinha and Poonam Sinha's anniversary on July 9, siblings Luv Sinha, Sonakshi Sinha and Kussh Sinha announced their first joint business venture, House Of Creativity (HOC) that aims to provide a one-of-its-kind platform for the art world. HOC promises to delight and educate art connoisseurs, advise and enrich new art collectors, and above all, display an ever-fresh online art collection for everybody.
Talking about the idea behind the initiative, Luv says, "This idea had come to me a while back. In today's time people believe that with social media, you already have a platform to reach out to your audience, but I believe that when you develop something from the ground up, it allows you more freedom and getting more artists on one platform together makes more sense to me than setting up an Instagram account."
The actor-politician also adds that another purpose behind it was that he wanted to do something with his family. "Since my sister paints, while me and my brother are photographers, it was the perfect venture. I wanted to showcase a different side of us that most people are still not aware of. We are seen as a film family but there is more to us."
So, how has been the experience of doing business alongside his siblings been? "The experience has been good. I wouldn't have done it if I would have thought that it wasn't a good idea or I didn't have that equation with my family. Business is a very different field and to set up a venture like this requires a very different structure. Things are more organised and you don't have that much flexibility even though it's art," he explains.
The HOC will showcase the work of 25 artists that have been picked by Luv, Kussh and Sonakshi along with the help of an in-house art curator and art manager. "I looked after the photographers myself as I specialise in it and that is something I wanted to focus on. It was a collaborative effort and we all took a collective decision about each artist," Luv informs.
But how does he deal with business disagreements with his siblings? "Thankfully, there have been none so far all through the process. It's a team effort and I involve everyone, it's not that I take a decision and then inform them about it. So, we all have discussions and that leaves not much scope for disagreements." Since all the three siblings are artists themselves, will we see their artwork on the site as well? "We will see how it goes but my artwork is already up on the website and so is Kussh and Sonakshi's."
Speaking about his film career, Luv had said in an earlier interview that in 2021 his career will head in the right direction. Mention that to him and he says, "Unfortunately, that was me being optimistic about the situation, but things have been pushed again a little ahead. One of my projects was to start in July but that has been pushed as it was to be shot abroad. However, everyone is in the same boat at the moment." Luv informs that he has one web series with Nicky Bhagnani that has to be shot abroad, and an official remake of a film that has also been pushed.
The Sinha siblings have established this venture during the pandemic world. How do they see its future in the post-pandemic world? "I want the platform to grow and the market that exists today is transitional. We want things to get better as and when the economy opens up more. But I see it growing as a platform as art is universal and we are putting all our efforts and resources behind it," Luv concludes.
Image source: Communique PR