Madam Chief Minister Poster Controversy: Richa Chadha Releases A Statement After Receiving Backlash Over Casual Casteism: 'It Was An Unintentional Oversight'
One of the posters of Madam Chief Minister got into trouble that showed the Dalit community in a stereotypical way. Richa Chadha releases a statement saying that 'it was a regrettable and completely unintentional oversight'. Read on…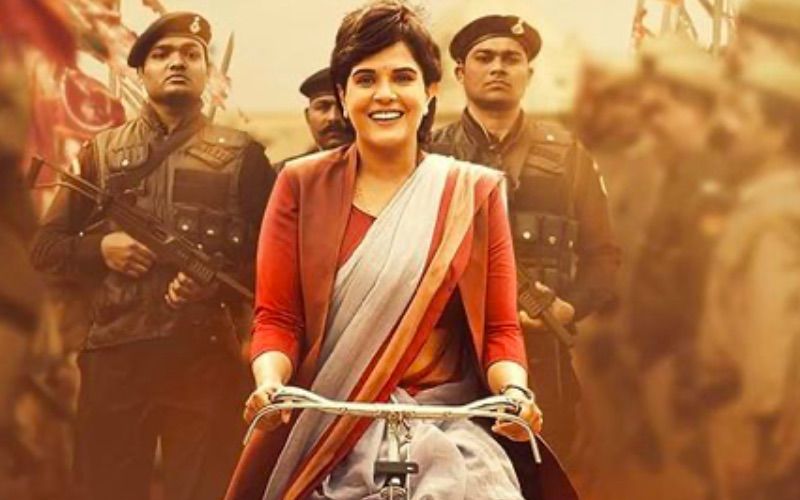 The trailer of Madam Chief Minister starring Richa Chadha received quite some rave responses from everyone. However, the film found itself in the hot waters as they showed the Dalit community in a stereotypical way. The poster received a lot of backlash from netizens as Richa's character is shown holding a broom in her hand while some were irked with the use of the word 'untouchable' on the poster. With so much going on, Richa Chadha releases a statement saying that 'it was a regrettable and completely unintentional oversight'. She apologized for the same and mentioned that this film was made for love.
Her statement read, "This film was learning experience for me, for us all. The promotions were no different. The first poster that was released faced severe criticism, rightly so. What to me (and my privileged eyes) was a mere prop used by my character in a scene, came across as a stereotypical portrayal of Dalits for many of our people. As an actor, I receive the communication for posting, complete with the copy, handles, and hashtags."
Accepting their mistake about the objectionable poster, Richa said, "Needless to say, I have no role in the designing of promotional materials. By saying this, I am not throwing the makers under the bus. They realised this inadvertent error and took this criticism in their stride. They responded immediately by retracting the objectionable poster and by releasing a new poster the very next day. It was a regrettable and completely unintentional oversight, not a deliberate insinuation. We are sorry."
"Our heart is in the right place. Hopefully you will see that for yourself when you watch the film. We have made this film for love, as though we were on a mission to tell this story," she further wrote.
Talking about Madam Chief Minister, the trailer is about a young politician who climbs up the political ladder on her own merit but faces some barriers when she tastes success. The trailer gives a vibe of an intense political drama
Apart from Richa Chadha, the sturdy ensemble also comprises of actors Saurabh Shukla, Manav Kaul and Akshaye Oberoi. Written and directed by Subhash Kapoor. A Kangra Talkies production, produced by Bhushan Kumar, is set to release in cinemas on 22nd January 2021.
ALSO READ:
Madam Chief Minister Trailer: Richa Chadha Decided To Go For Wigs Instead Of Chopping Tresses For Her For THIS Special Reason
Image source: Instagram/ therichachadha