Madhuri Dixit Attends Her Ex-Manager Rakeshnath's Daughter's Wedding Reception
Rikku, as the industry knows him, was a happy man as his daughter Shaina tied the knot and her wedding reception was attended by Madhuri Dixit, who he managed for 27 years before parting ways with her in 2012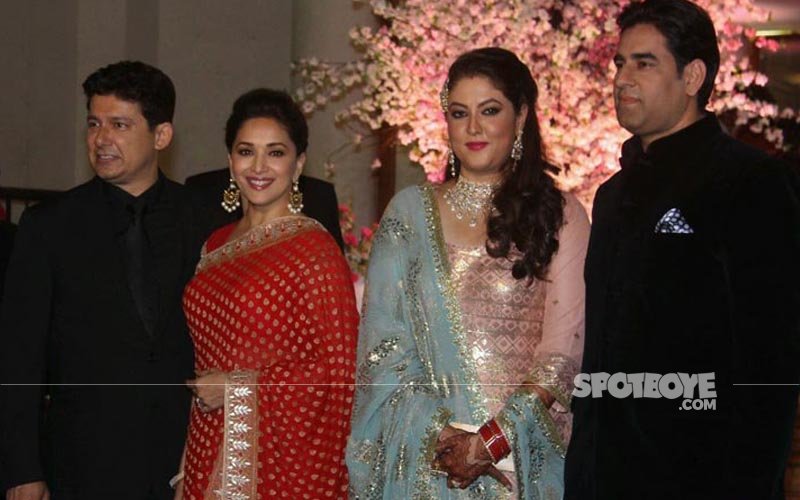 Last night was a celebration night for Madhuri Dixit's ex-manager Rakeshnath. His daughter Shaina got married and a host of celebs including Madhuri Dixit attended her wedding reception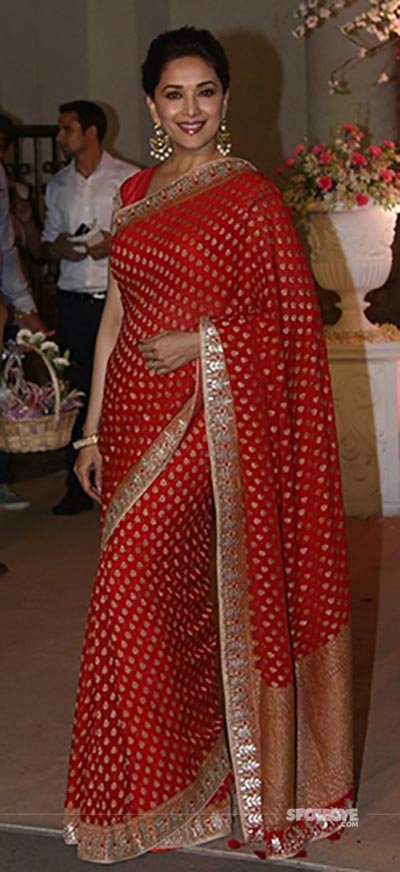 Image Source: Manav Manglani

For those wondering what's so special about Madhuri attending the reception of her ex-manager's daughter, well, there's a history there. Apart from the fact that Shaina was Madhuri's stylist for sometime as well.

Madhuri and Rakeshnath's association goes way back to 1985. He started handling her career since then. Madhuri credits a considerable amount of her success to him. However, after she moved to the US, Rakeshnath's career came to a standstill. He was really looking forward to Madhuri's comeback. But when she did, he wasn't really a happy man.

When Madhuri returned to Bollywood, her husband Dr Nene felt that his wife should sign up with a professional career management firm that can lend an effective boost to her second acting stint. In fact, during the initial years when he was still figuring out his professional life in Mumbai, Dr Nene started taking keen interest in Madhuri's career. He got involved not just in negotiations, but also started handling her financial matters; it was Dr Nene holding the reins, leaving Rikku answerable to him.

Finally in 2012, the two split and Rikku was no longer handling the ace actress' career. So seeing Madhuri attend his daughter's wedding reception yesterday was a great sight. Although their split was not ugly, still Rikku was quite disappointed.

Other celebs who graced the occasion were Anil Kapoor, Rekha, Jackie Shroff, Rakesh Roshan, Anupam Kher, David Dhawan, Randhir Kapoor, Udit Narayan among few others.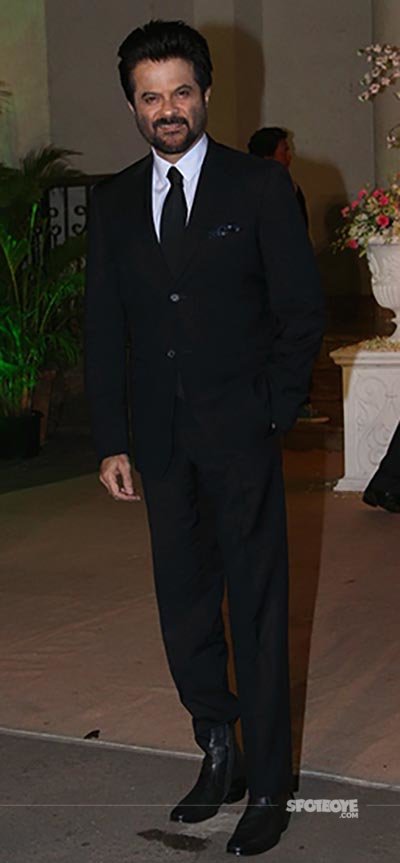 Image Source: Manav Manglani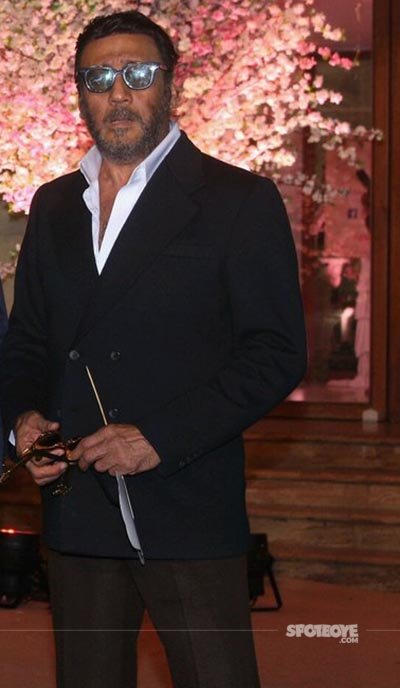 Image Source: Manav Manglani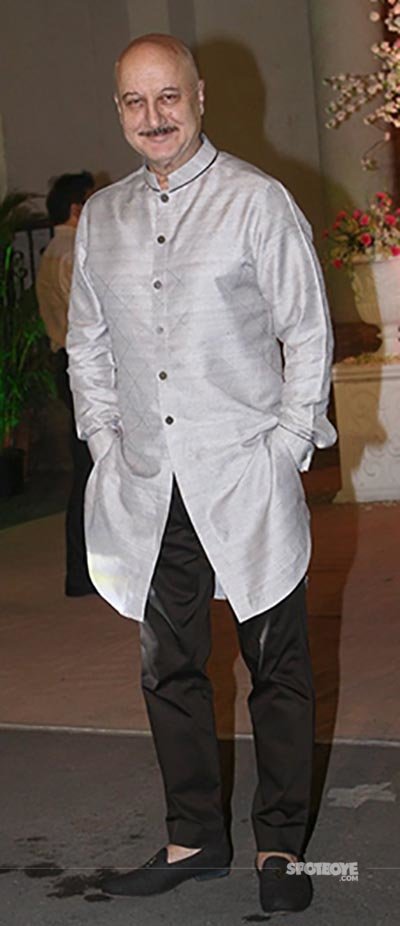 Image Source: Manav Manglani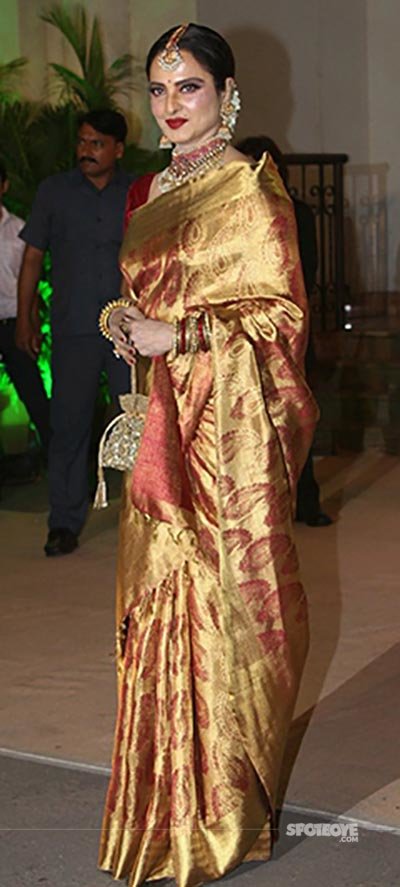 Image Source: Manav Manglani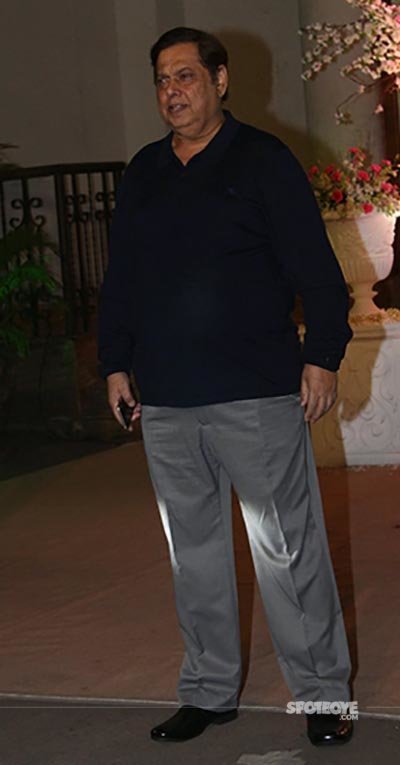 Image Source: Manav Manglani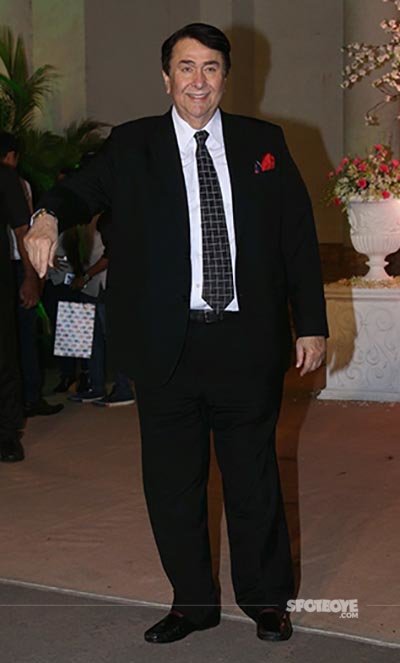 Image Source: Manav Manglani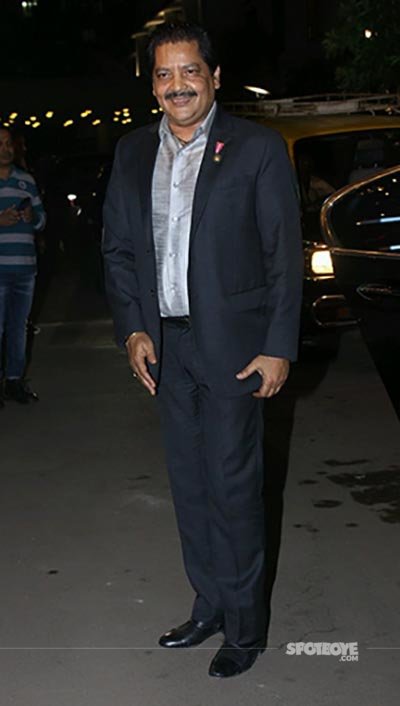 Image Source: Manav Manglani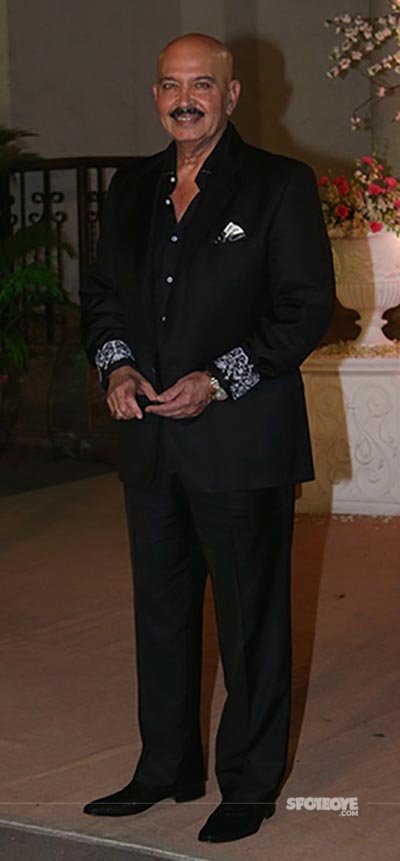 Image Source: Manav Manglani



Thumbnail Image Source: Manav Manglani