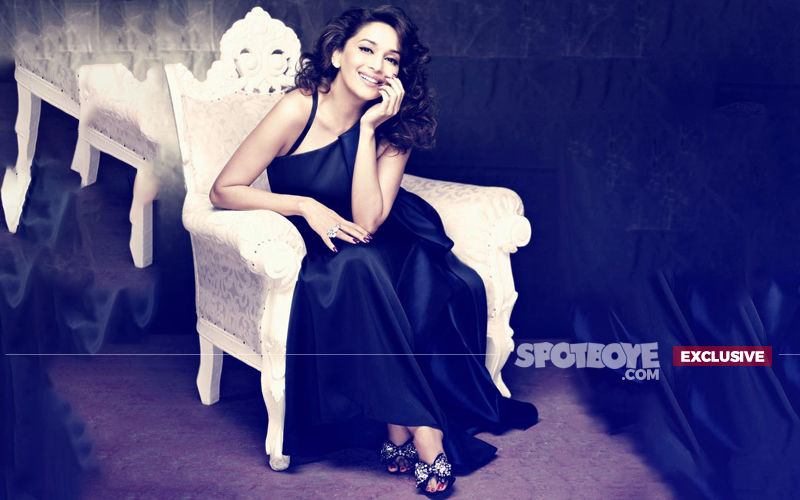 Ek Do Teen (Tezaab, 1988): This song will always remain my favourite song because this song gave me an identity. I had previously worked with Saroj Khan, but those songs were all classical. This was the first time we were working together in a song which was more commercial and bollywoodized. Saroj ji asked me specifically that I have to rehearse for this song, and I was totally up for it. Because of the chanting at the start of the song, Mohini Mohini Mohini, even today people refer to me by that name.

Dhak Dhak Karne Laga (Beta, 1992): Dhak Dhak Karne Laga was added after the film was shot. Indra Kumar wanted one song which would be like the hook of the movie. He got this song Dhak Dhak Karne Laga, but I had by then already given my dates for an outdoor shoot. But he was adamant with the song. So I did double shifts for sometime where I used to shoot for another film in the day and reach for Dhak Dhak shoot at 7pm. We used to shoot till 2am. Also, choreographer Baba Azmi changed the sets totally after seeing it, and the way he lit up the sets made the song such a winner.

Choli Ke Peeche (Khalnayak, 1993): This is one song that needed a lot of dance rehearsals. It had traditional classical steps mixed with folk beats. Once we heard it, and we were hooked. The song got stuck a bit in controversies because of the words which were used in the lyrics. But when the movie came and people saw the song, it received so much appreciation that I can't explain. People dance on that song even today.

Chane Ke Khet Mein (Anjaam, 1994): When I started working with director Rahul Rawail, he made me and Saroj Khan hear a song. Both, Saroj ji and I heard the song, and looked at each other. We both didn't like the song that much. But who would say it to Rahul ji. After all, he had a reputation those days of being a very strict director. Finally, I told him that we weren't enjoying the song that much. He was very sweet and readily agreed to do a different song. That song was Chane Ke Khet Mein. When we heard that song, both Saroj ji and I were happy as we knew this song was something that could be worked upon enthusiastically.
Mayi Ni Mayi (Hum Aapke Hai Koun! 1994): This is a very special song for me as it was from Hum Aapke Hai Koun! The feel of the song was very touching as it was dedicated to a mother. Reema Lagoo, as the mother, will always be etched in my memories whenever I hear this song.
Mera Piya Ghar Aaya (Yaarana, 1995): People tease me a lot because of this song. The song has 'Ramji' as one of the keywords, and people say that so many times you have chanted 'Ramji Ramji' that you got a husband by the name of Ram.
Image Source: instagram/madhuridixitnenelovers