Mangeshkar Sisters- Usha And Lata Slam Sonakshi Sinha's Mungda; Say, "It's Been Ripped Off"
The makers of Total Dhamaal have been receiving flak for film's new dance number Mungda. And now, the original singer of the song Usha Mangeshkar, composer Rajesh Roshan and also legendary singer, Lata Mangeshkar have slammed the makers for 'ripping it off'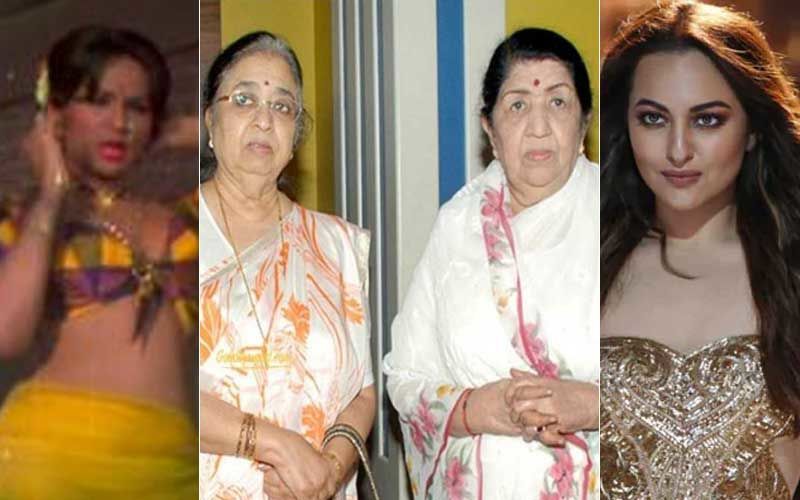 Not only netizens have been slamming the recreated version of the iconic song Mungda from Indra Kumar's Total Dhamaal featuring Sonakshi Sinha, the original and legendary singer of the song has also blasted the makers for 'ripping of it in arbitrary manner". According to a report in Deccan Chronicle, Mangeshkar sisters- Usha and Lata ji have reacted on the latest version.
Usha Mangeshkar told the leading website, "Our songs were created after a great deal of thought and they were done with sensitivity and care. To rip them off in this arbitrary manner is not correct."
Further, Bharat Ratna recipient Lata ji slammed the makers for not taking the approval from them before recreating the song. She said, "We are not asked if we approve or not. No one seeks our consent before using our songs. Is that right?"
Music director Rajesh Roshan, who composed the original, has also shared his objection and said, "I think there is less of inspiration and more of perspiration in the music industry. The filmmakers have lost confidence in creating new songs." He further added, "I gave Usha Mangeshkarji the song to sing. She sang several songs for me and was one of those competent singers who could breathe life into a tune."
expected comparison...I would rather blame choreographer... earlier each word of the song was translated into a dance move.. facial expression was captured really well.. nothing like this happens nowadays.. #Mungda

— Sakshi (@sakshi_tweetz) February 7, 2019
Well, apart from Mangeshkar sisters, Internet also called out makers for spoiling yet another classic song. A user wrote, "now days very less creativity in bollywood songs,#LukaChuppi songs #Poster_Lagwa_Do and #Mungda from #TotalDhamaal both of these 2 were not gold those were platinum, no comparison" While another said, "expected comparison...I would rather blame choreographer... earlier each word of the song was translated into a dance move.. facial expression was captured really well.. nothing like this happens nowadays.. #Mungda"
SpotboyE had also brought you the interview of Raj and Romu Sippy- makers of original Mungda song,



Images Sources: youtube/shemarooentertainment,saregama