Mahira Khan Breaks Silence About Her Mental Struggles After Smoking Pics With Ranbir Kapoor Went Viral! Says It 'Brought Out Anxiety And Depression Hidden Inside Me'
Mahira Khan said that her mental health went downhill after she worked in the Hindi film industry opposite Shah Rukh Khan in Raees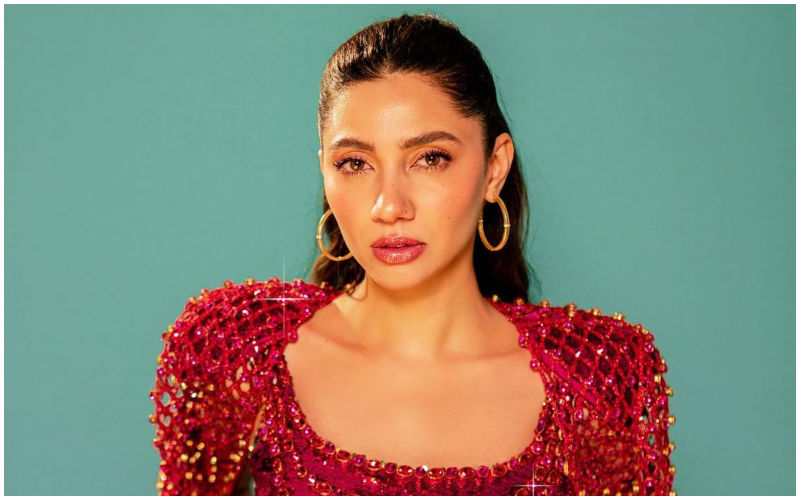 A long time ago, Pakistani actress Mahira Khan was photographed smoking with Ranbir Kapoor on the streets of London. However, she continued to face the ramifications. The photos from 2017 became a massive deal back then with fans slamming her for her choice of outfit and smoking in public. Now, she has finally opened up about the struggles that she faced following the 2017 episode and the impact it had on her mental health. The Raees actress asserted that it took her to a dark place.

Speaking to FWhy Podcast, Mahira Khan said that her mental health went downhill after she worked in the Hindi film industry opposite Shah Rukh Khan in Raees. In the same year, she was pictured with Ranbir Kapoor and their photos went viral.
The 38-year-old actress said, "That (backlash) brought out the anxiety and depression hidden inside me. That was a hard time for me. I felt attacked. The constant backlash… You are getting mean tweets, and comments on their channels (Indian channels). That was a time my faith broke and I developed severe anxiety to the point that one day I had a panic attack and fainted. That was the first time I went to therapy. But that didn't work out, as I went to several therapists... that year was rough... I couldn't sleep, my hands used to shake."
Mahira also spoke about the 2016 Uri attack in India which Pakistan was pinned the blame for. That incident led to Pakistani artists being banned from working in Bollywood.
She said, "I had finished the film (Raees) and everything was going fine and then suddenly this attack (Uri attack) happens. Politically everything gets messed up. With India, it is always political. But the fact that it could get this messy! I was not scared, but I was threatened. Constant tweets I would get calls, and very scary ones. The only thing I wanted was that 'Okay fine I can't go to India to promote it (Raees), but I hope it releases in my country because I knew people would rush to watch it as he (Shah Rukh Khan) is loved here (in Pakistan)."
On the professional front, Mahira Khan will be seen in Netfix's first Pakistan-themed original titled Jo Bachay Hain Sang Samait Lo. The project will also feature Pakistani heartthrobs Fawad Khan, and Sanam Saeed.
The trio is set to headline the series which is an official adaptation of Farhat Ishtiaq's bestselling 2013 Urdu-language novel of the same name. The story revolves around Sikandar, a Harvard law student, who keeps himself aloof after an incident takes a toll on his life. Sikandar meets Liza, an artist with a troubled past, in Italy.
Image Source: Instagram