Malaika Arora Makes A HILARIOUS Post About Pandemic Life And Dog's Life; Jokes That She Tells Guests 'Don't Be Afraid, We've Been Vaccinated'
Malaika Arora makes a hilarious post about life amid the Coronavirus pandemic; jokes about what she tells her guests when they come to her house!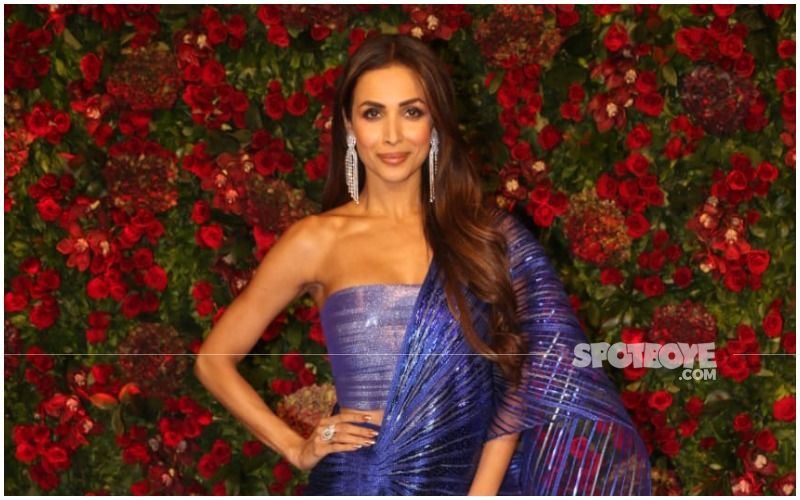 It has been a tough year for most of us ever since the outbreak of Coronavirus. For the most part of the year, people had been confined to their homes. Amid challenging times like these, memes and jokes about the situation is something that has kept many people going. For a lot of people, memes have become a coping mechanism, and Bollywood actress Malaika Arora is one of them! Malaika Arora, who often posts hilarious memes and jokes on Instagram, has now shared a really relatable one about the pandemic life.
Malaika Arora has a great sense of humour and she recently took to her Instagram stories, and wrote about what she tells her guests when they visit her. She wrote that earlier when guests would come to her place, she would tell them that the dog is vaccinated. However, times have changed, and she joked about having to now tell people not to be afraid as they have been vaccinated. ""In the past when visitors came, I had to tell them, do not be afraid our dog is vaccinated. Now, I have to tell them, do not be afraid we have been vaccinated", wrote Malaika.
In another hilarious Instagram story, she wrote, "They are driving us mad with Corona... We have become crazy. I went to the bathroom at a restaurant. I opened the door with my elbow, I raised the toilet seat with my foot, I switched on the water faucet with a tissue, washed my hands, then opened the bathroom door to leave with my elbow and when I returned to my table I realized.. I forgot to pull up my pants." LOL! Check out her posts below: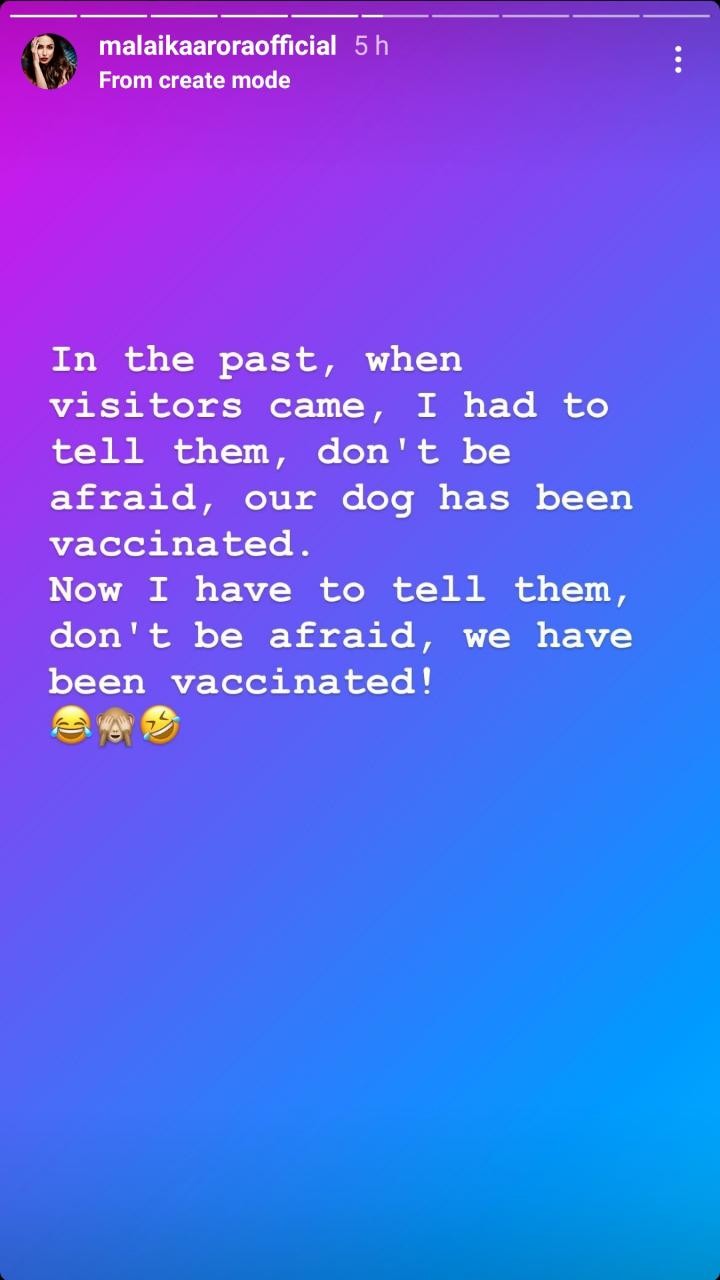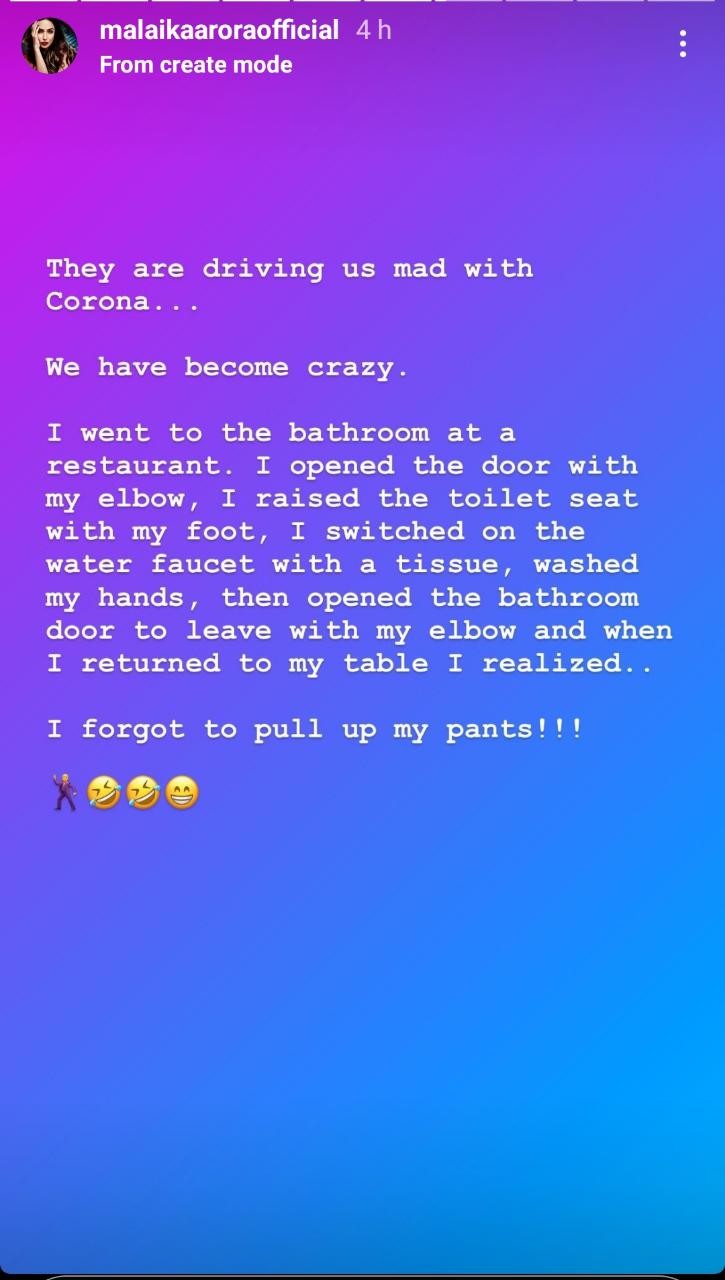 Image Source: SpotboyE Archive