Malaika Arora Poses For A Sexy Selfie In Her Nightdress; Urges People To Stay At Home As She Gets Ready For Bed- PIC INSIDE
Malaika Arora's latest Instagram story grabs attention as the actress poses for a selfie in her nightdress and urges fans to stay at home amid the pandemic. Take a look!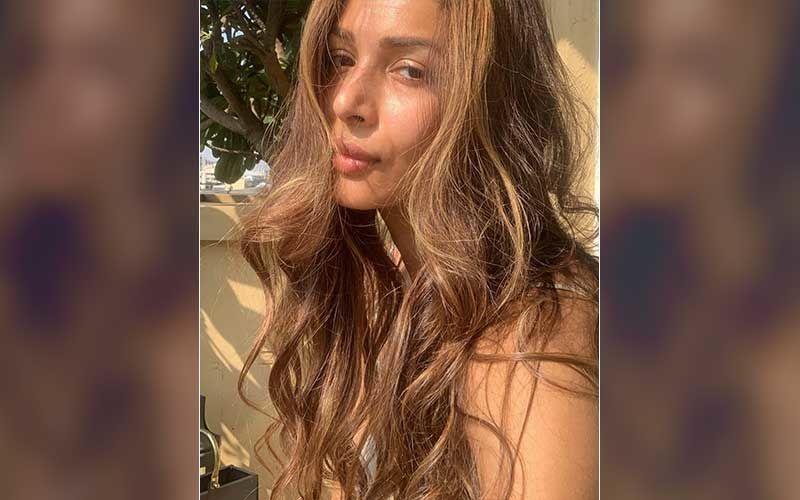 Ever since the outbreak of Coronavirus, Malaika Arora has been very active on social media, and has been urging people to stay indoors. She also often shares the most hilarious yet relatable memes about the ongoing COVID-19 situation, on her Instagram stories. However, this time, instead of a meme, Malaika Arora shared a simple message with fans, while gaining their attention with a sexy selfie. Her latest Instagram story is proof that the actress looks simply gorgeous all day every day- with or without makeup, and we are in awe!
Malaika Arora took to her Instagram stories, and posted a selfie of her in a nightdress. Looks like the actress was getting ready to go to bed, but before that, she posted a selfie while reminding fans to stay at home, amid the prevailing COVID-19 situation. She can be seen looking absolutely gorgeous in an animal-print nightdress with spaghetti straps. The slip dress had a lace neckline, and she used the Instagram sticker which reads in Hindi, "Ghar pe raho."
Recently, Malaika Arora also expressed her shock as she shared a picture of the Kumbh Mela, and it showed the massive crowds gathered there, despite a pandemic. She wrote in her Instagram story, "It's a pandemic but this... #shockingggg."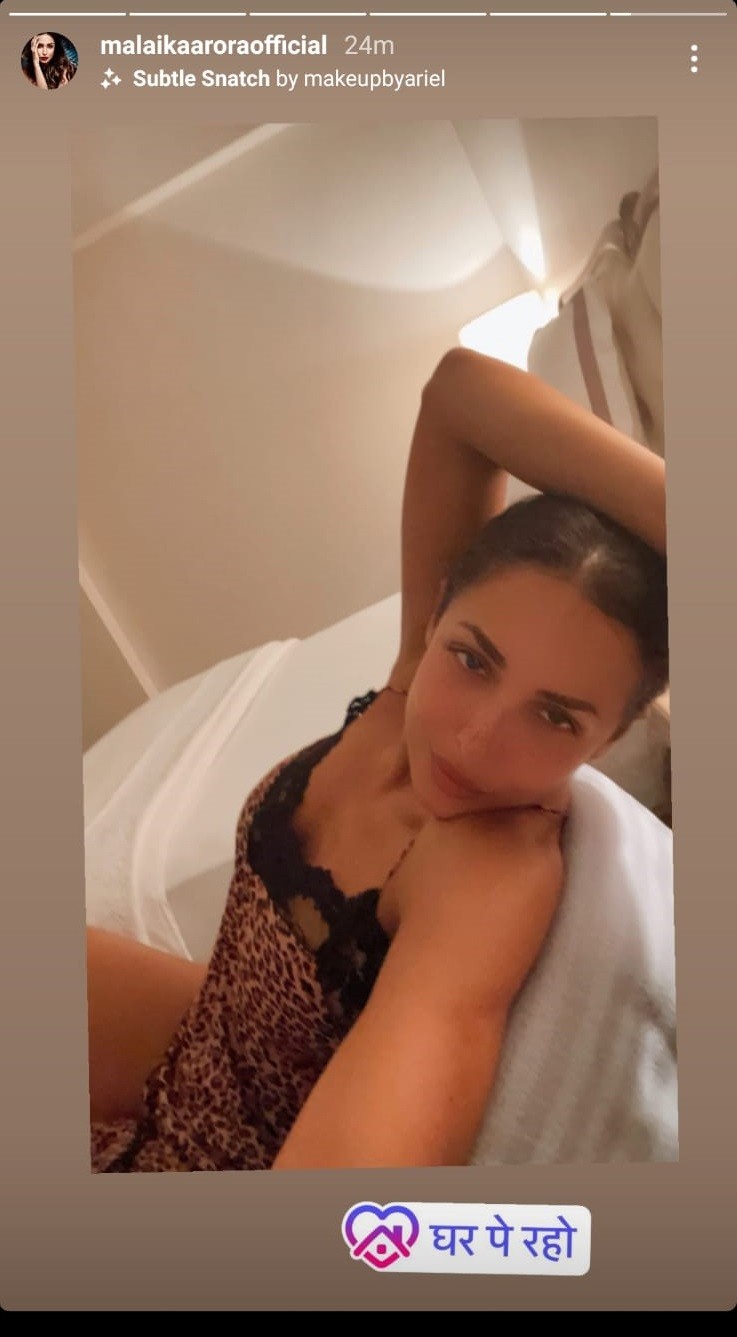 Image Source: Instagram/Malaika Arora