Manoj Bajpayee Birthday Special: Actor's Depiction Of Human Desolation in Aligarh Is The Best Since Jennifer Kapoor In 36 Chowringhee Lane
Manoj Bajpayee celebrates his birthday today. Here's taking a look through his journey and some of his eminent performances like the one in Hansal Mehta's Aligarh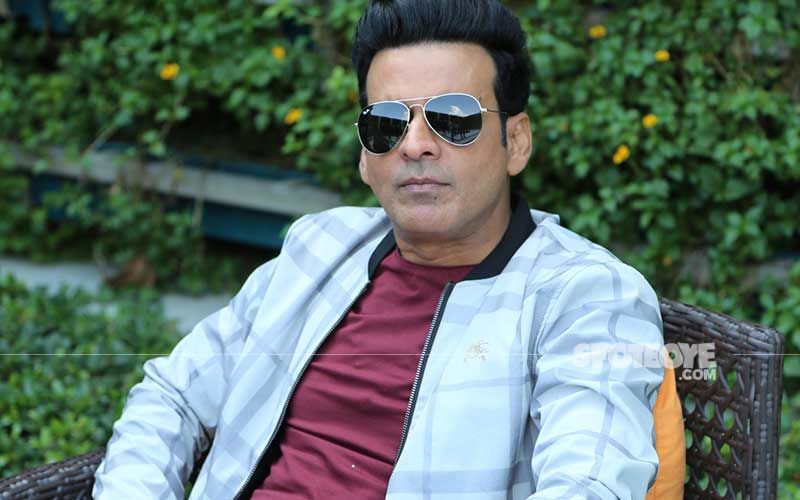 In the acutely thought-provoking Aligarh which is about a homosexual man's right to privacy, Manoj Bajpayee playing the disgraced professor Srinivas Ramchandra Siras, sits alone in his dingy one-bedroom professor's quarter, with a drink in hand and a Lata Mangeshkar song by his side.
In the semi-darkness, in a room lit by dim hope, Srinivas listens to the Melody Queen's Aap ki nazron ne samjha pyaar ke qaabil mujhe , that timeless Madan Mohan composition from the film Anpadh. The song plays on a rickety portable sound machine. But its sound resonates across the professor's silent universe,like a melodic meteor cutting through a sky of solitude.
It's a life-defining moment. Director Hansal Mehta holds the unflinchingly intimate camera(Satya Nagpaul's lensing is lucid leisurely and lingering) with ruthless resilience on his protagonist Manoj Bajpai's face. For a good 5-7 minutes we see Bajpai's respond to the amazing lyrics by Raja Mehdi Ali Khan, with Lata Mangeshkar's voice imbuing the words with impassioned immortality, the Professor's emotions swell up and spill over , his face gradually collapsing into a map of his broken heart.
It's a lengthy sequence with no cuts. For most of the film there are only two characters on screen. The Professor and his solitude. Sometimes they are joined by an affable journalist from Delhi. The greatness of Aligarh as a cinematic achievement comes entirely from the way Hansal Mehta captures the protagonist's isolation .There is no attempt heighten the pathos of the professor's predicament. Siras' professional and social ostracism come only as further ratification of his stunning aloneness.
Hansal Mehta and his cinematographer look for legacies of lingering loneliness in the mundane.
The unremarkable acquires an immense importance in the way it qualifies Srinivas Siras' state of alienation. For large stretches of storytelling Mehta favours a bare stripped-down soundtrack with incidental sounds, and of course the sound of Lata Mangeshkar's voice where the Professor seeks solace in the singer's audio portrayal of ideal love and its thwarting by social forces.
Aligarh begins with a shot of a small sleepy North Indian town one winter morning. A creepy quietude shrouds the dawn. A manual rickshaw comes into sight with an aging man in an ill-fitting suit as its passenger. The rickshaw stops before a weather-beaten apartment block. The man in the rickshaw gets up to go up, and the rickshaw puller follows suit with his passenger's small polythene bags(probably vegetables for night dinner).
We remain outside the apartment while a couple of noisy intruders barge right in without knocking. There is commotion, voices suggesting confusion and aggression.The opening tells us exactly what the director thinks of violation of privacy. Without getting defensive or self-righteous in tone Aligarh constructs a passionately persuasive case for an individual's right to use his private space as he wills.
Hansal Mehta and his writer Apurva Asrani go beyond the discursive borderlines that define the ongoing debate on legalizing homosexuality. This is a film that pierces the very heart of the matter. The protagonist's right to privacy is represented in the abject stillness that surrounds him.Unlike Jennifer Kapoor's Violet Stoneheim in Aparna Sen's 36 Chowringhee Lane, Prof Siras does not crave to get away from his solitude. There is no desperate effort to woo or bribe people to give Prof Sirus company.
When the convivial—and initially we don't know whether the 'con' in that word is of particular relevance-- journalist Deepu Sebastian(Rajkummar Rao) enters the Prof's punctured privacy , there is a kind of excitement and movement in the lonely man's life that he hasn't experienced before. We get to know of his abandoned family duties, his love for his job far away from home, and his inability to find love, through his conversation with the affable Deepu.
The two form an asexual friendship where the younger man does what the Prof longs for the most.
Deepu listens.
Among the many things that Aligarh tells us about the bereft life of the lonely professor is the crying need for attentiveness. Someone has to listen to the silently screaming heart of a man who longs to be loved. Hansal Mehta's narrative is constantly listening. Aligarh is a very silent still cinema punctuated by bouts of obscene intrusion by outsiders attempting to seek sleaze in the protagonist's sublime solitude.
For many intimate interludes the camera doesn't move. It captures Sirus' decrepit soul in postures of meditative anguish where Lata Mangeshkar's singing serves as an antidote to loneliness. In Aligarh Hansal Mehta's shots often run into several minutes. He is not afraid that his audience would get distracted and restless. The director's larger fear—and the one he constantly safeguards against—is that he may disrespect his protagonist's space by moving around in it restlessly.
A deathly stillness surrounds Siras's being. Manoj Bajpai conveys his character's broken soul in his eyes that never accuse but question us constantly without speaking out. When Sirus does get a chance to discuss his life he opens up with bashful caution in front of Deepu who is attentive and respectful .
Bajpayee's portrayal of solitude and dereliction is par excellence. The closest we've came to seeing such tragic isolation on screen was when Jennifer Kapoor and Shabana Azmi played ruined lives in 36 Chowringhee Lane and Khandhar. Bajpayee's state of supreme seclusion starts in his eyes and makes its way into the slouching sitting postures where his limbs seem to be clutching at his soul for comfort.
The vivid camerawork by Satya Nagpaul captures Bajpayee in dark corners where he sits in near-uninterrupted silences . His quivering but dignified voice is sometimes heard pleading about injustice, for instance when the doctor at the dispensary refuses to meet him or when the landlord comes to cut off his electricity supply. Here, bewilderment and quiet acquiescence make way for bouts of feeble protest.
But who is listening? By the time Apurva Asrani's poignant but dignified screenplay reaches the courtroom to seek justice for the protagonist, Siras is beyond caring. His frightening detachment from debates on homosexuality and social stigma –he frequently doodles or dozes in the courtroom while his defence lawyer played ably by Ashish Vidyarthi argues his case-- serve as compelling counterpoints to what we normally perceive as societal approval.
There are many episodes in Aligarh which make it eligible as Great Cinema. My favourite is Siras' boat ride with Deepu Sebastian in the Ganga. The two men bond here beyond age and sexual preference. Bajpayee's face crinkles in coy shyness when Rao asks him if he has ever been in love.
If this is a performing triumph for Manoj Bajpayee then it's no less of an achievement for Rajkummar Rao who brings a spot of sunshine into the Professor's gloomy life.Rao is the Chunnilal in the gay Devdas' life.
Hansal Mehta could have avoided that sequence towards the end when Bajpayee's gay love-making is juxtaposed with Rao making ferocious love with his journalistic colleague in the backroom of his office. This is to say, if it is heterosexual screw..g then even public places are allowed.
Such broadly definitive defiant depictions of social stigmatization could have been avoided. Manoj Bajpayee's eyes say it all. The rest is just residual.
Aligarh must be seen for its powerful eschewal of moral judgements of an individual's private activities. It ends on a question mark on how the professor's life ended.
We come away haunted and stricken by an inexplicable guilt for what was done to Prof Srinivas Sirus. We come away thinking about the sad sorry life of a good professor who happened to be gay.
Image source: SpotboyEarchives