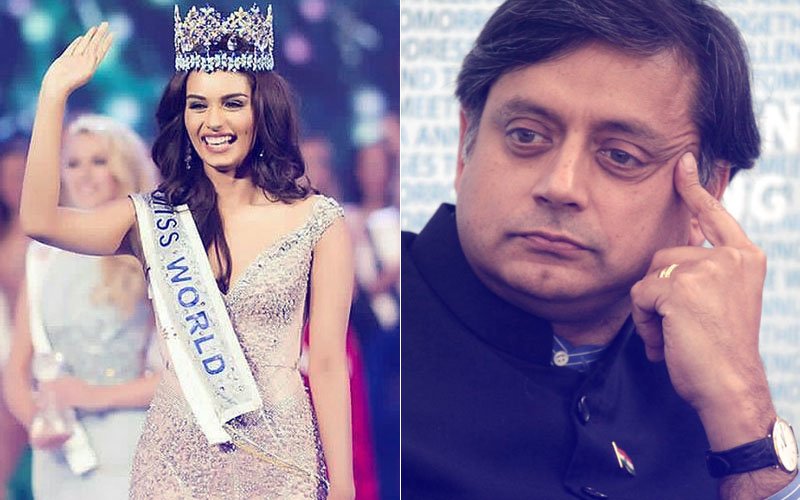 Your browser does not support the video tag.
Shashi Tharoor has apologised to the Miss World for posting a nasty comment on her.
He took to Twitter and replied to Manushi's tweet. He wrote, "You're a class act, @ManushiChhillar! Beautiful, smart & uncommonly gracious too. Still, if any offence was caused to any member of your family, sincere apologies. Like every Indian, I'm proud of you.

Manushi Chhillar jumped into the witter conversation sometimeback. She took a 'chill' stand and said, " Exactly I agree with you on this. A girl who has just won the World isn't going to be upset over a tongue-in-cheek remark. 'Chillar' talk is just small change - let's not forget the 'chill' within Chhillar @ShashiTharoor."
We brought to you in the morning that Ye Hai Mohabbatein actor, Karan Patel is mighty pissed with politician Shashi Tharoor.
He took to Twitter to express his disgust over Tharoor's recent tweet on Miss World 2017, Manushi Chhillar.

Shashi Tharoor made fun of her Manushi's name yesterday. He spoke about the demonetization drive using Manushi's second name –'Chhillar' . He tweeted, "What a mistake to demonetise our currency! BJP should have realised that Indian cash dominates the globe: look, even our Chhillar has become Miss World! (sic)."
What a mistake to demonetise our currency! BJP should have realised that Indian cash dominates the globe: look, even our Chhillar has become Miss World!

— Shashi Tharoor (@ShashiTharoor) November 19, 2017
Image Source:instagram.com/singers_punjabi_hiden_talent/blrlitfest