Milind Soman & Ankita Konwar Get Married Again...This Time With A Twist!
Milind Soman and Ankita Konwar's wedding in April created a huge buzz among fans. The celebrations haven't stopped though. The couple has got hitched again, barefoot in woods, with their family- something the lovebirds always dreamt of...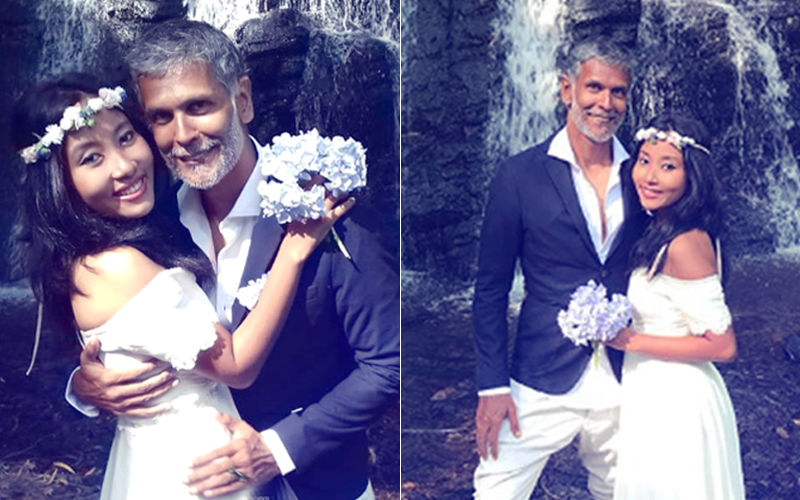 Looks like Milind Soman and Ankita Konwar just can't get enough wedding rituals. After tying the knot in April 2018, the couple has yet again got hitched- this time a li'l different way.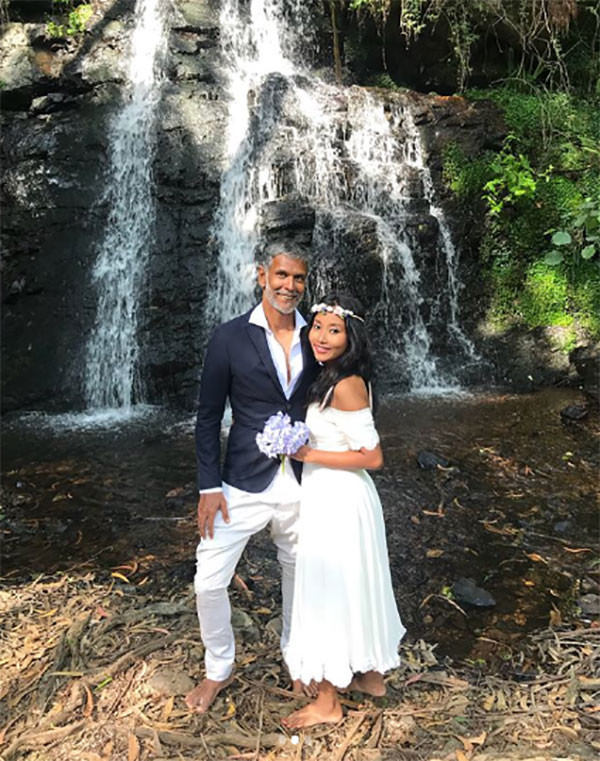 Milind Soman And Ankita Konwar

Milind and Ankita had a barefoot wedding in woods with family- something the couple always wanted to do. Milind took to Instagram to post pictures from their fun wedding and captioned them as, "Till eternity with each other ️ The barefoot wedding we always wanted in the woods with the beautiful family#barefootwedding #santiagodecompostela#bucketlist #theultrahusband #familytime"
Talking about their wedding in April, the couple took wedding wows at Alibaug in front of family and friends. We had brought to you first pictures of the couple from the mandap. The two had matched outfits for their D-day. The ceremony was performed according to both Assamese and Maharashtrian rituals. Videos and pictures from the couple's haldi ceremony wherein Milind's mother, Usha Soman, was seen applying haldi to her son and daughter-in-law as a Marathi song played in the background, also went viral among a lot of other fun videos from their wedding functions.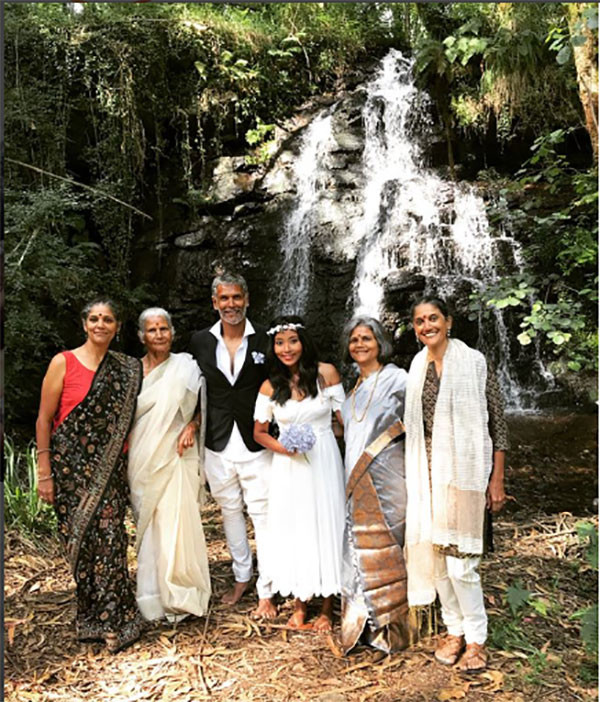 Milind Soman and Ankita Konwar's romance has been quite a sensation. The age difference between the two made for regular trolling for a while now but fortunately and rightly so, it hasn't affected their relationship in any way. The couple's love story has won many hearts. The model-turned-actor constantly gives a sneak peek of his happy married life by sharing romantic posts on social media. This is Milind's second marriage, after separating from his ex-wife Mylene Jampanoi, a French actor.

Image Source: instagram/earthy_5